Keith Denham reveals Workington Comets rider changes
Last updated on .From the section Motorsport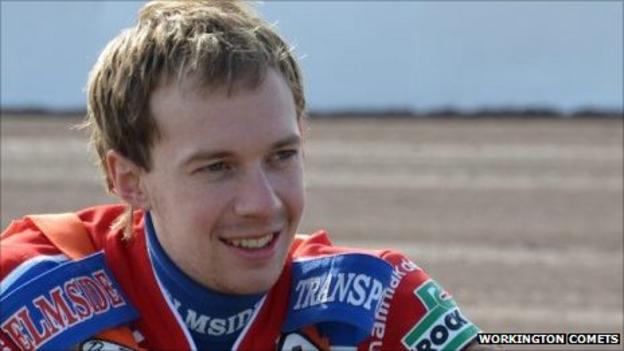 Workington team boss Keith Denham has promised immediate changes to the rider line-up following Sunday's 60-33 Premier League defeat by Glasgow.
The form of James Wright, who failed to score at all at Glasgow, and Tomas Topinka have been a concern for Denham, who is now lining up replacements.
"I've already started to make in-roads," Denham told BBC Radio Cumbria.
"I hope by tea-time on Monday I will have one rider signed, but we're on the case, we have to reshuffle the team."
Denham added: "They [Wright and Topinka] haven't been a lot of good at all this season, Wright has gone from bad to worse.
"That's totally unsatisfactory, we've got to look at the position of the heat leaders, that's Topinka, [Peter] Kildemand and Wright.
"We need to make serious changes, possibly replacing four riders."
Denham has outlined plans to release the injured duo of Peter Kildemand and Kenny Ingalls - the latter having been a long-term absentee this season.
"They've got bad shoulder injuries, and I can't put up with them for the rest of the season," he said.
"They're not going to come back, so that's two there."
Denham signed Wright, Topinka, Ingalls and Kildemand to the Comets roster for the 2011 season.