Manx Grand Prix: Second qualifying session red flagged
Last updated on .From the section Motorsport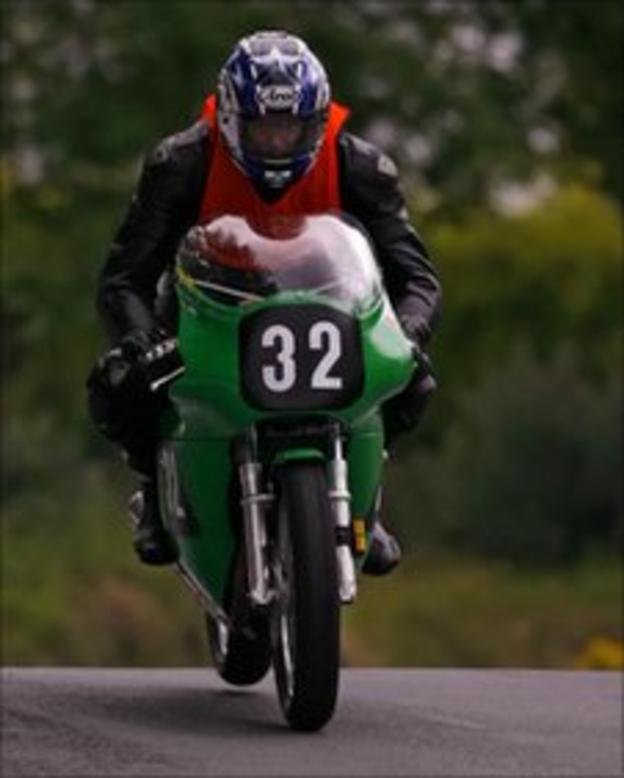 The second qualifying session for the Manx Grand Prix was red flagged in Ramsey, following an incident at School House Corner.
Manx rider, Brian Purdey from Onchan was taken to Nobles Hospital by helicopter, where he was later reported to be in a stable condition.
Tuesday's session was called off at 20:00 BST due to the ongoing cleaning-up operation and the fading light.
Wednesday's qualifying will get under way at 18:20 BST.
The session will start with the Senior, Junior, SuperTwin and Newcomers A classes, followed by the Classic, Classic Superbike, Junior Post Classic, Lightweight and Newcomers B at 19:10 BST.
Earlier in Tuesday's session Dean Harrison and Steve Oates took out the four newcomers who did not complete their speed-controlled lap on Monday evening.
Stuart Osborne, Bobby McMullen, Tony Bakker and Walo Bertschinger were required to complete a guided lap before their first experience of closed road-qualifying on the Mountain Course.
The Classics, Classic Superbike, Junior Post Classic, Lightweight and Newcomer machines were all out on the course when the session was red flagged following the incident on the approach to Ramsey.
The riders were brought back to the grandstand by the travelling marshals.