Isle of Man TT: Supertwin class added to 2012 programme
Last updated on .From the section Motorsport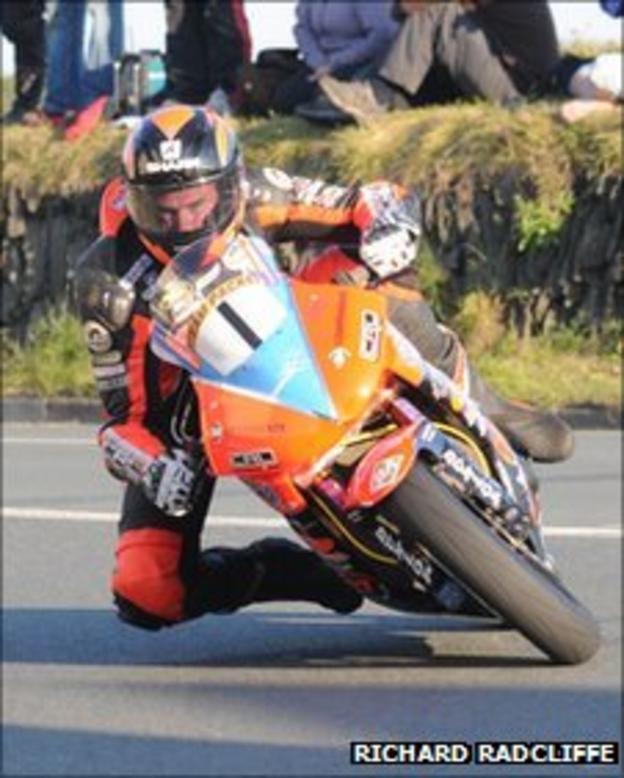 The Isle of Man TT races will include a new Supertwin class in 2012.
TT and motorsport development manager, Paul Phillips says the addition of the class has followed an extensive consultation period.
"Interest is growing in the Supertwin class and a large number of competitors and manufacturers have expressed interest," he said.
The three-lap race will feature 650cc twin cylinder, four stroke machines and take place on 8 June.
Dungannon rider and TT winner Ryan Farquhar, who won the Supertwin race at last week's Ulster Grand Prix, says it will be a great addition to the TT programme.
"They are great bikes to race, they are cheap to build and to run and you can ring the neck off them at a sensible speed," said Farquhar, who has been racing Supertwins since 2008.
He added: "For all those reasons, I think the class has the potential to attract a lot of newcomers to the Isle of Man."
Although points scored in the race will not contribute to the overall solo championship in 2012, the event will carry a substantial prize fund of over £25,000.
Technical regulations for the race are currently being drawn up by race organisers ACU Events Ltd in consultation with the manufacturers, riders and teams, and are due to be issued by the end of September.