Leicester Lions return a steep learning curve - Hemsley
Last updated on .From the section Motorsport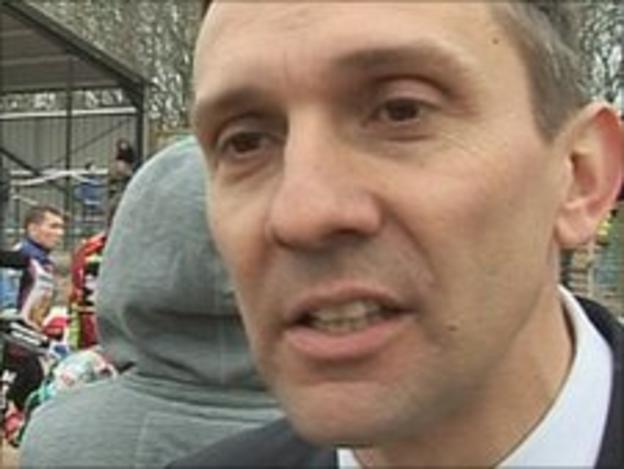 Leicester Lions owner David Hemsley admits the club's first season back in the sport for 28 years has proved a big learning curve.
The Lions are second from bottom in the Premier League table and have had a tough first season.
Hemsley said: "Since we've prepared the track consistently from the white line to the fence, the quality of racing has improved no end.
"But we're learning all the time, we're learning from any mistakes we make."
He added: "We're looking to provide both the facilities and also a Saturday night entertainment spectacle for families that could rival any in the country."
Last weekend the Lions completed back-to-back victories, beating Scunthorpe 50-43 and Somerset Rebels 49-41.