Formula Renault racer Powell may not finish season
Last updated on .From the section Motorsport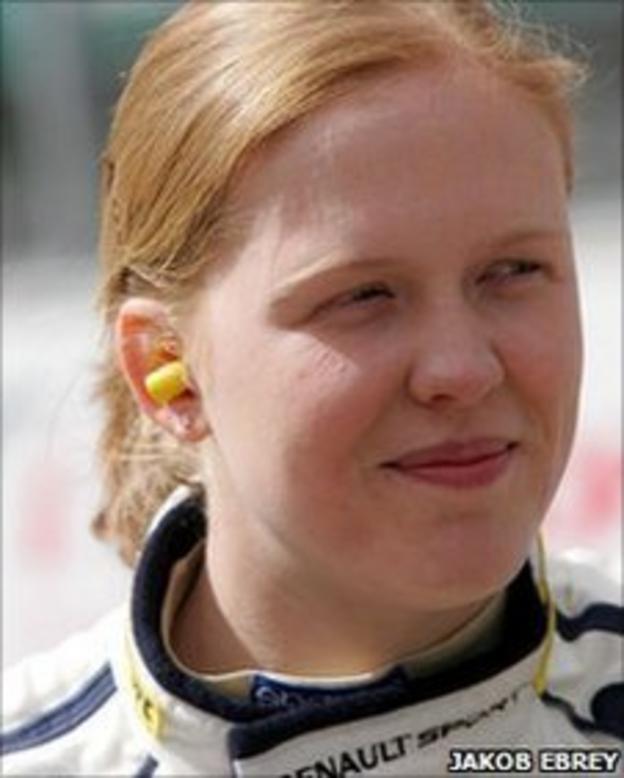 Formula Renault racer Alice Powell is in danger of not finishing the UK Championship due to lack of funding.
Powell became the first female to win the BARC Championship last year but has been unsuccessful in securing sufficient sponsorship money.
"If I don't get the sponsorship I won't be able to finish the season," she said.
"I need around £10,000. But every little helps, it's really a case of how much people are willing to put in."
The Oxfordshire-born racer has shown great pace in the championship so far but has had bad luck after being crashed into on three separate occasions whilst in podium positions.
"The higher you go up the levels in motor sport the more expensive it gets," said the 18-year old.
"I need to be able to finish the season to have the opportunity to get picked up by some teams to then move on up to higher levels. We'll need the backing to be able to do that."
Despite the possibility of not finishing the season Powell remains determined to become the first successful female in Formula 1.
"It is always something I'm going to be striving for and obviously what makes you get there is skill, determination and also having the right backing.
"I'm 18 now. A lot of the drivers that are getting into F1 now are a lot younger. I need to finish the season to move up to higher levels like GB3, Formula 3 or GB2."
Powell's next outing will be at Rockingham on Saturday, 17 September.