Stoke Potters defeat bottom club Newport
Last updated on .From the section Motorsport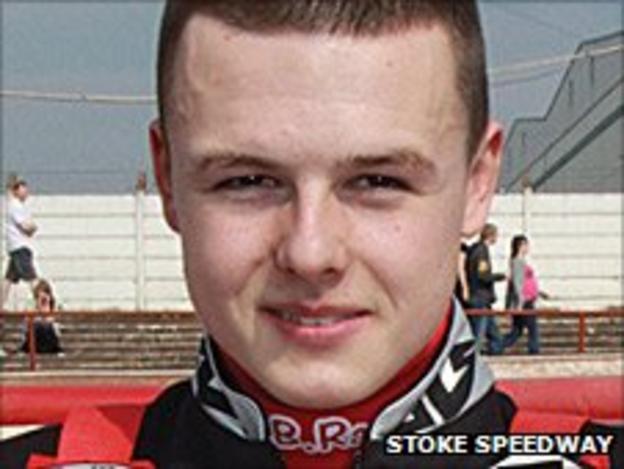 Stoke Potters warmed up for the first leg of their Knockout Cup final against Mildenhall with a 41-30 victory over Newport in the National League.
An accident on the M6 caused a one-hour delay to the meeting, meaning only 12 heats were possible at Loomer Road.
"I'd like to say thank you to our supporters and the Newport contingent who travelled for their patience," said Stoke promoter Dave Tattum.
Number one Simon Lambert will return to the Stoke team at Mildenhall on Sunday.