Mildenhall defeat Stoke in National League play-offs
Last updated on .From the section Motorsport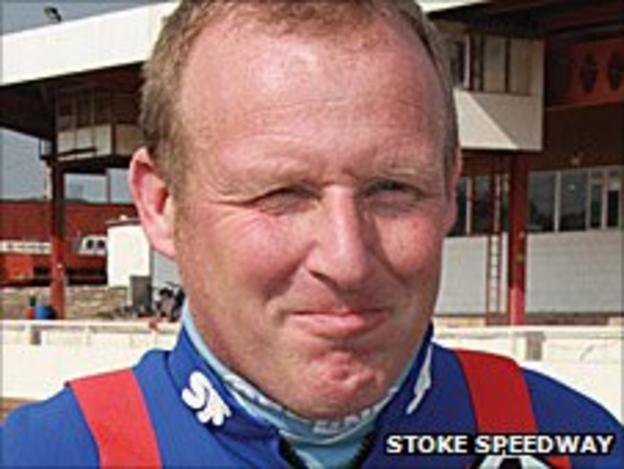 An injury-hit Stoke Potters side lost to Mildenhall 97-84 on aggregate in the National League play-off semi-finals.
Mildenhall took a two-point advantage into the second leg after their 46-44 victory at Loomer Road on Saturday.
The Potters, who were already without skipper Tony Atkin because of injury, then lost Gareth Isherwood and Tim Webster within the first six heats.
Mildenhall took advantage to win 51-40 at West Row and claim a final berth at the expense of the league leaders.
"I'm very proud of the lads," said Stoke team manager Malcolm Vasey. "They battled really hard and I could not have asked any more of them.
"They really have done the club and the supporters proud and it is the injuries that have cost us dearly."
Stoke are seven points clear at the top of the National League, but will now have just one chance left of winning a trophy in 2011.
The Potters will look to overturn a deficit of eight points when they face Mildenhall again in the second leg of the Knockout Cup final at Loomer Road on 22 October.