Buxton manager Jack Lee praises Robert Branford
Last updated on .From the section Motorsport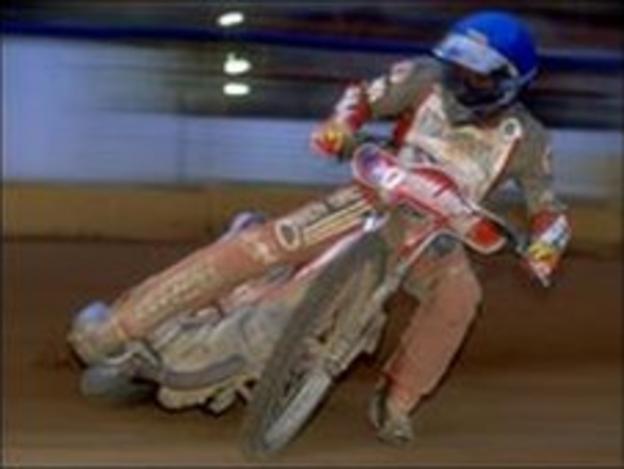 Buxton manager Jack Lee has praised number one rider Robert Branford for his contribution this season.
Last year's National League champions only finished eighth this season after a tough start but Branford played his part in an encouraging end.
The teenager also raced for Redcar in the Premier League.
"Robert has matured loads since last year, and you have to remember he's only 17. Doubling-up has helped a lot as it brings riders on," said Lee.
"We now have to look to next year to rebuild again as no doubt a few riders will move on, but hopefully we can come back and be as strong as we have finished this year and form a good side and have another go."