Lakeside Hammers eye speedway's 'FA Cup'
Last updated on .From the section Motorsport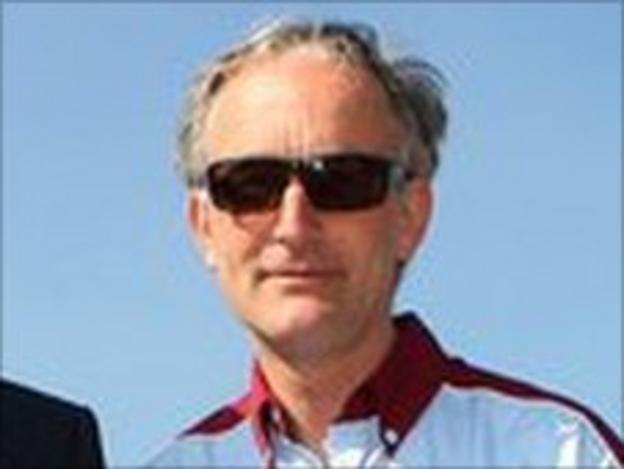 Lakeside Hammers boss Jon Cook has likened success in the Knock Out Cup to winning football's FA Cup.
The Hammers, winners in 2009, hold a 48-45 first leg semi-final lead over Belle Vue Aces and Wednesday's second leg was postponed.
"In simple terms it's our FA Cup," Cook told BBC Essex.
"We won it a couple of years back, it was a very proud time for the club and hopefully we can repeat that at the end of this season."
The Essex club have already lost one semi-final this term, failing to hold on to a slender first-leg lead against Eastbourne in the Elite League play-offs.
"We let ourselves down in the home leg of the Elite League play-offs and unfortunately we did the same thing in the semi-final of the cup," explained Cook.
"We've got to turn it on its head and do the same to teams on our travels."
And Cook has called on the side's lower order riders, notably Robert Mear and Kim Nilsson, to see his side over the line at next Wednesday's rescheduled meeting.
"Robert and Kim, if they can turn it on, two reserves going well, it would be almost enough to get us the meeting," he said.
"There'll be a spotlight on those two and Peter Ljung, who's found some very good form late on in the season - those three are very much the key for us."