Speedway set for new Champions League competition
Last updated on .From the section Motorsport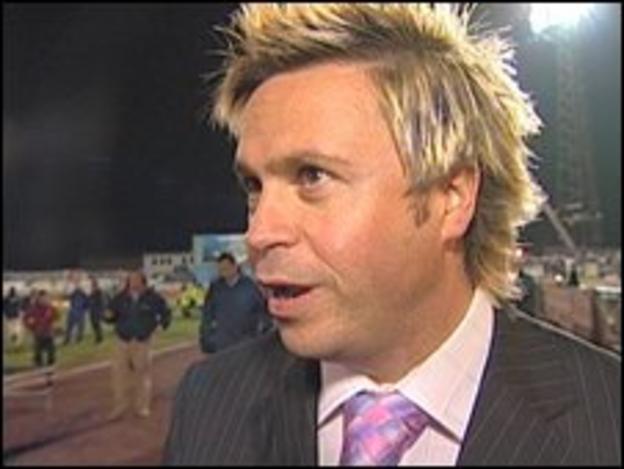 Poole Pirates boss Matt Ford has revealed that speedway is set to introduce a Champions League-style tournament featuring the best teams from Europe's top divisions.
The competition would see the top two teams from British speedway competing against their European counterparts from Poland, Sweden and Denmark.
That means Britain would be represented by Poole Pirates and Eastbourne Eagles.
"It looks like 2012 will be the first year," Ford told BBC Radio Solent.
"Things like this have been talked about for many years.
"I was asking people to consider a Champions League five or six years ago, and at long last it has got the green light."
Poole face Eastbourne in the second leg of the final of the Elite League on Monday hoping to overturn an eight-point deficit from the first leg last week.
And regardless of the result at Wimborne Stadium, the pair would go head-to-head, home and away, against Zielona Gora and Leszno of Poland, Piraterna and Indianerna of Sweden and Slangerup and Holstebro of Denmark.
Ford is aware the new venture will not be without criticism but is positive it will be a success.
"It will cost more money but the club will be able to make more money," added Ford.
"It will be an expensive venture because we will be riding in Europe, although many of the riders compete there anyway and have equipment across Europe so it is not quite as bad as people think.
"The Champions League would fit in with the current campaign just as it does with other sports. I would imagine it to start in April or May and would probably be just one meeting a week to make it easy for TV coverage and all the media."