Jody Scheckter wants son to quit IndyCar after Dan Wheldon's death
Last updated on .From the section Motorsport
Former Formula 1 world champion Jody Scheckter wants his son to quit IndyCar racing following the death of Briton Dan Wheldon.
Scheckter was a spectator at Sunday's Las Vegas Indy 300 and had an anxious wait before discovering son Tomas had escaped unharmed from the 15-car crash.
"I've wanted him to give up for a while," said Scheckter.
"Hopefully this will knock some sense into him and realise there is more to life. It really isn't worth it."
Asked whether the sport was safe, Scheckter told BBC Radio Berkshire: "No. It is the most dangerous form of motor racing at the moment.
"I think the set-up they put in so it can be more of a spectacle makes it very, very dangerous on circuits like this. Some others [circuits] aren't as bad."
Scheckter, 61, who won the Formula 1 title for Ferrari in 1979, claimed the crash was "inevitable" due to the changes designed at making IndyCar more competitive.
He said wings allowing more downforce were aiding the speed of cars, and also pointed to the number of drivers - 34 - who took part in the race.
"There is hardly any difference in speed between the good drivers and the bad drivers," said Scheckter, a South African who now runs an organic farm near Basingstoke.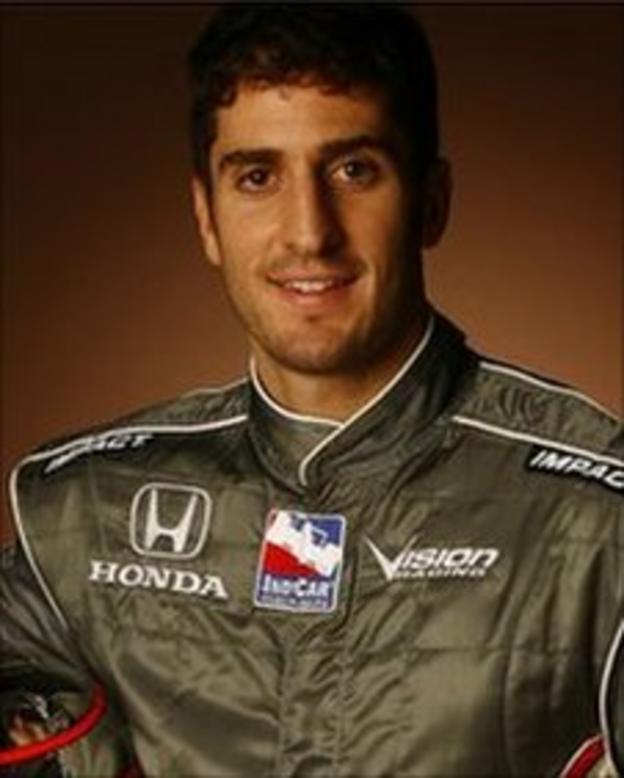 "They were basically touching wheels at 220mph. They all bunch up together so there are 34 cars in a small space of track.
"One person makes a mistake and this happens. You [shouldn't] have to get killed if you make a mistake. It was madness. Formula 1 is not like that anymore and it is still quite exciting."
Scheckter said he was in a hospitality suite when the crash happened and feared the worst for his son, who has competed in 115 races, winning two.
"We really just hoped," he said. "I had the headset on through to his channel and I heard him say 'someone had hit me in the back' so I knew he was OK after that.
"Dan raced with or against some of my sons in England in Formula Vauxhall. We have known him for years really. He has been very successful. A bubbly guy all the time. It is very sad."
Former Formula 1 and IndyCar driver Mark Blundell said the Las Vegas track was unsuitable for cars of the power and speed used in Indy 300.
"It was inevitable in many ways," the Briton said of Sunday's accident. "It was a recipe for disaster. These type of cars shouldn't be on these type of circuits.
"Fifteen cars wiped out - 40% of the grid - and we've had a fatality. That's not acceptable."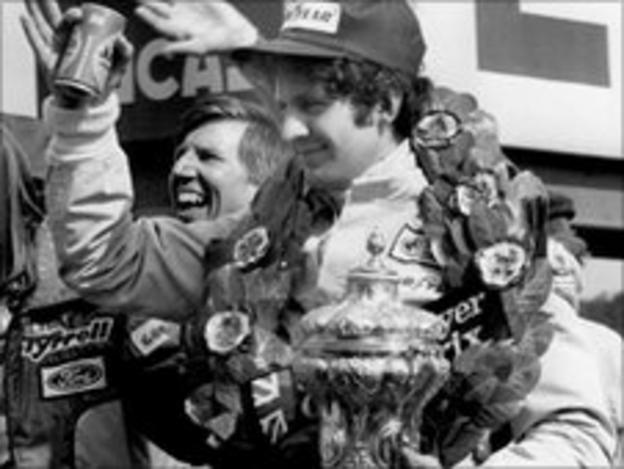 Former Formula 1 driver and BBC commentator Anthony Davidson said a $5m offer to any non-regular series driver who won the season finale in Las Vegas was not to blame.
"We drive our hearts out - you know, whether it's at the back of the grid or the front of the grid - our goal is always to win a race and you know it was a great idea and I wouldn't put any blame on the organisers or that style of the race," he said.
"You've got to look to the root of the problem and the root of the problem is just the fact that you've got very high speed cars travelling around very closely fought races with open cockpits.
"You have to question, do they have to go that fast? Can the spectators see the difference between 250mph or 160mph? I am not so sure.
"I don't think it is down to the style of the race or the carrot at the end of it. The temptation and carrot of the money is always there no matter what race you are in."
Scottish IndyCar driver Dario Franchitti, who clinched his fourth IndyCar series title after the cancelled event, also had concerns about the race.
"I could see within five laps people were starting to do crazy stuff," he said.
"I love hard racing but that to me is not really what it's about, one small mistake from somebody.
"Right now I'm numb and speechless. One minute you're joking around and the next he's gone.
"He was six years old when I first met him. He was this little kid and the next thing you know he was my team-mate.
"We put so much pressure on ourselves to win races and championships and today it doesn't matter."