Dan Wheldon: IndyCar probe into driver's death assisted by FIA
Last updated on .From the section Motorsport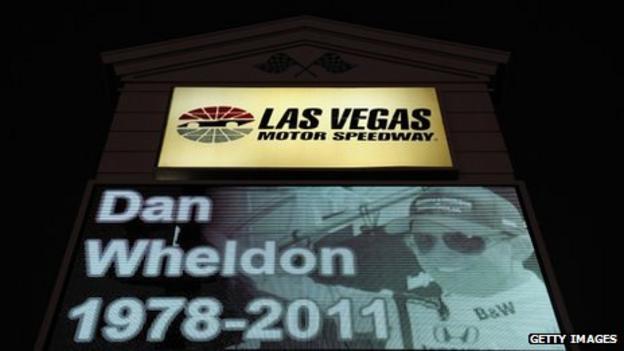 The IndyCar Series' investigation into the crash that killed British racer Dan Wheldon is to be assisted by world motor sport governing body the FIA.
Wheldon died after a 15-car crash at the 1.5-mile oval, which was hosting its first IndyCar event for 11 years.
As well as the FIA, the Automobile Competition Committee of the United States is involved in the probe.
"We hope to have preliminary findings to report within the next several weeks," said an IndyCar statement.
"In the meantime, it would be inappropriate to comment further until the investigative team has had the opportunity to conclude its work."
Las Vegas Speedway president Chris Powell has insisted the track used for Sunday's race met all IndyCar regulations.
Questions were raised about 34 cars being raced but Powell said: "We heard no qualms whatsoever from anyone at IndyCar that there were any concerns."
Drivers from around the racing world have questioned the wisdom of having so many runners, with comparison drawn to the Indy 500 where there were 33 runners on a much larger circuit.