Wolverhampton's Freddie Lindgren claims fifth Olympique
Last updated on .From the section Motorsport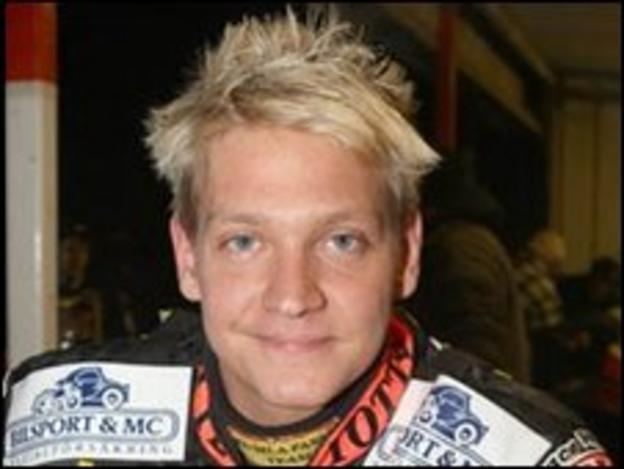 Wolverhampton star Freddie Lindgren registered his fifth title at the Banks's Olympique individual meeting at Monmore Green.
The Swedish Grand Prix rider dropped only one point all night on his home track, pipped by Scott Nicholls in his third outing.
Nicholls secured the silver medal with fellow Briton Chris Harris third.
Lindgren's success came in the week when he was confirmed as a wildcard for next year's Grand Prix series.
A bumper crowd at Monmore Green were treated to fine performances from former Wolves favourites Adam Skornicki and Nicolai Klindt, while Dudley Heathens teenager Ashley Morris picked up a couple of points against far more experienced opposition.
Banks's Olympique result: Freddie Lindgren 14 pts, Scott Nicholls 11, Chris Harris 10, Ty Proctor 10, Niels Kristian Iversen 9, Peter Karlsson 9, Nicolai Klindt 8, Ricky Wells 8, Ben Barker 8, Adam Skornicki 6, Ludvig Lindgren 6, Lukasz Sowka 6, Tyson Nelson 4, Ryan Fisher 3, Mikkel Salmonsen 2, Ashley Morris 2, Austin Novratil 2.