Mildenhall beat Stoke Potters to win Knockout Cup
Last updated on .From the section Motorsport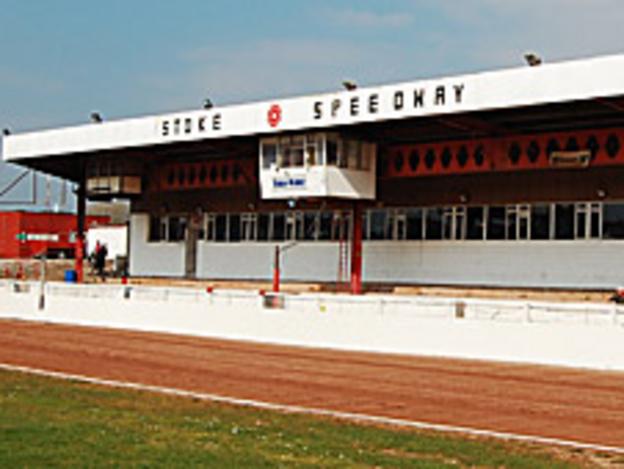 Mildenhall Fen Tigers have won the National League Knockout Cup, defeating Stoke Potters 103-83 on aggregate.
Mildenhall took an eight-point lead into the second leg at Loomer Road on Saturday and prevailed 52-40 against an injury-ravaged Stoke side.
Potters team manager Malcolm Vasey said: "It's been a great season until the last three or four weeks.
"We have fallen away through a mixture of injuries and engine problems. It's a very bitter pill to swallow."
He continued: "I know we are capable of so much better, but we finished top of the National League and, although we have been beaten in the play-offs and the cup, we have not disgraced ourselves this season.
"We will get over it and we will be sorting out a new team for next year. We have not been too far away this season.
"This club is moving forward, make no mistake about that, and we will look to improve things even further next season."
Number one Simon Lambert and Gareth Isherwood were both injured and unable to ride for the Potters on Saturday.