Michael and William Dunlop to debut at Macau Grand Prix
By Richard Petrie
BBC Sport NI
Last updated on .From the section Motorsport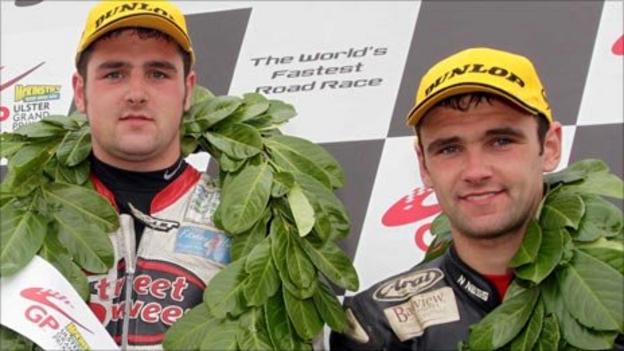 After enjoying successful seasons on the road circuits of Ireland and the Isle of Man, William and Michael Dunlop are preparing to take up a fresh challenge at the Macau Grand Prix.
The famous street event has been held on the south-east coast of China since 1954 on the 3.8-mile Guia circuit, which is made up of fast straights, tight corners and uncompromising crash barriers.
The racing brothers from Ballymoney will follow in the wheeltracks of their late father Robert when they make their debuts at the event on 19 November.
Robert had second and third finishes, before tasting victory at the 1989 race, when he came home ahead of rivals Phillip McCallen and Steve Hislop.
"My dad's win was a bit before my time but from what I hear it was quite a special victory for him and rated as one of the highlights of his career," said William.
"From the moment our entries were confirmed Michael and I have received a lot of requests from the local media so the Dunlop name seems to be quite big over there.
"I've always wanted to do a bit of travelling and received a message on Facebook asking if I'd like to do the race this year and I said yes.
"My dad was never too keen on us racing over there but there are risks involved in racing at every road or street style circuit.
"I don't know the course too well but I'm not feeling under any pressure and I'll treat it with respect.
"I'm just going out to enjoy myself but if all goes well there isn't any reason why I shouldn't be in the top 10."
Among the other famous names to have sampled success in the Far East are former Grand Prix star Kevin Schwantz, ex- World Superbike champion Carl Fogarty, Hislop, Michael Rutter, John McGuinness and Steve Plater.
William will ride his Wilson Craig Honda while Michael will be on board a Street Sweep Kawasaki.
The other leading contenders at the 45th running of the event will be TT lap record holder McGuinness, fellow Englishmen Rutter, Ian Hutchinson and Gary Johnson, Manx competitor Conor Cummins, Kiwi Bruce Anstey, Americans Jeremy Toye and Mark Miller and Macau regular Rico Penzkofer.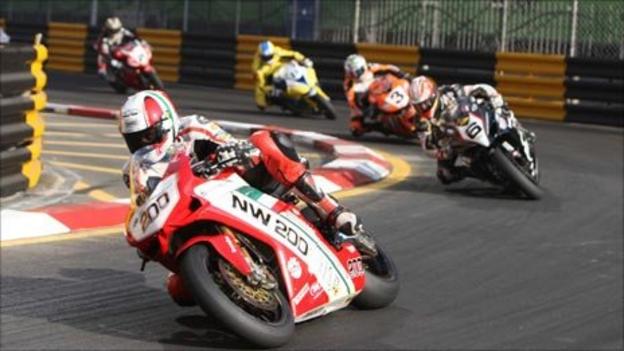 Rutter will hope to add to his six previous wins on his Ducati while McGuinness, another former winner, campaigns an SMT Honda.
Johnson races the Relentless TAS Suzuki which was ridden by Josh Brookes in the British Superbike championship and Hutchinson makes his long-awaited return after injury on board the Swan Yamaha.
Anstey and Cummins continue their associations with Padgett's Honda and Kawasaki respectively.
The race has been won by Scot Stuart Easton in each of the last three years, but he will be absent this time round because of injuries sustained in practice for the North West 200 in May.
Crumlin's Stephen Thompson will hope for better luck than last year, when he failed to finish.