Rally driver Per-Gunnar Andersson's son born on the motorway
Last updated on .From the section Motorsport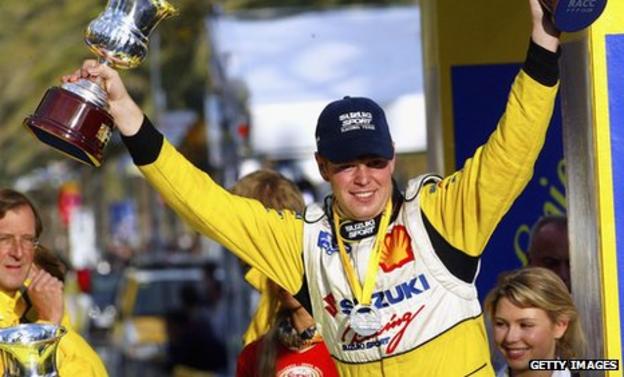 Swedish rally driver Per-Gunnar Andersson was forced into an unusual pit stop in Stockholm.
The two-time junior world rally champion had been on his way to hospital with his pregnant wife, Marie-Louise, before running out of time.
An ambulance met the couple on the motorway and ensured a safe delivery of their child.
Andersson commented that his newborn son was "healthy and fine."
Despite rushing to get to the maternity ward, Andersson's usual speed behind the wheel was not enough and the couple had to park on the hard shoulder and wait for the ambulance to arrive.
"It was a little strange," said the Swede. "I was pretty calm but when the baby comes out you do want a little assistance."
Andersson and his wife named their child Alvin and the rally driver joked that because of the strange circumstances of his son's birth, he would surely go on to follow in his father's footsteps.
"He seems to have it in his genes," the driver told Swedish newspaper Expressen.
Andersson won the Junior World Rally Championship in 2004 and 2007, and was placed seventh in the 2011 Rally of Sweden.