Patrick Hougaard signs new Belle Vue Aces contract
Last updated on .From the section Motorsport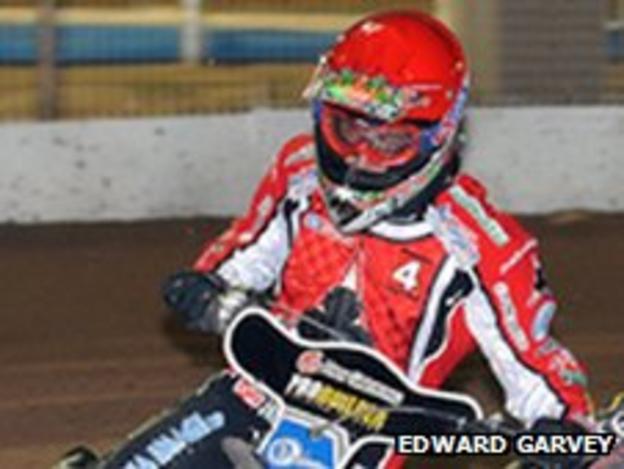 Belle Vue Aces have continued their building for next season by agreeing new deal with Patrick Hougaard.
It will be the 22-year-old Denmark international's fourth season with the Aces since joining in 2008.
"Things didn't work out for me in England this season for one reason and another," he told the club website.
"I will take the positives from my season and after a short break I will put all of my efforts into the 2012 season," he added.
Hougaard's 2011 season was disrupted by injuries as he suffered a lacerated hand that later become infected and also a serious concussion.
But, with the club set to move into a new £6m venue, Hougaard wanted to remain with the club during the transition from Kirksmanhulme Lane.
"The news about the new stadium is exciting and something the club and whole city of Manchester can be proud of," he added.
"I want to be part of the Aces team that takes to the track in the opening meeting at the new stadium."
Aces managing director David Gordon said: "We are delighted that Patrick has agreed a deal for next season.
"He didn't have the best of luck this year with injuries but we see him as a rider who can make a valuable contribution to next year's team."