Bjarne Pedersen joins Birmingham Brummies team for 2012
Last updated on .From the section Motorsport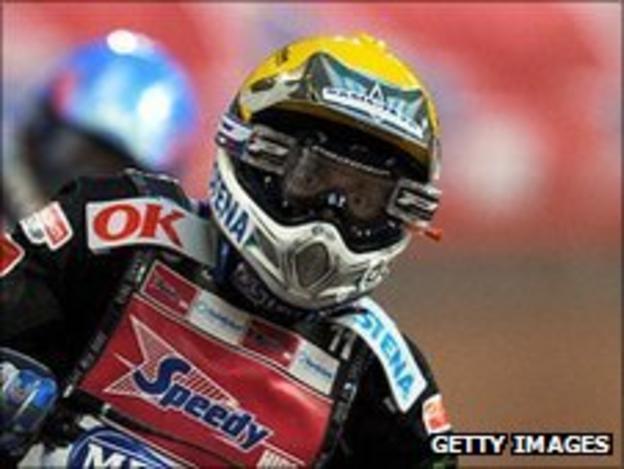 Danish Grand Prix star Bjarne Pedersen has agreed terms with Birmingham Brummies to serve as their number one rider in the 2012 Elite League.
The 33-year old was given permission to talk to the Perry Barr-based team by his parent club Poole.
"I'm excited by the move. Everyone I have spoken to is very positive about the club," Pedersen noted.
"The Perry Barr track is, in my opinion, one of the best in the country," he added.
The Dane has a fine record in British speedway, winning the Premier League title with Newcastle and three Elite League crowns as a Poole Pirate, and has agreed a two-year contract with the Brummies.
His Grand Prix career has spanned 58 rounds including a victory in the European GP in Wroclaw in 2004, also claiming two World Cup titles with Denmark.
For Brummies manager Graham Drury the signing of Pedersen is a major coup after a misfiring season from this year's number one Krzysztof Kasprzak.
"He is committed. There are some riders who won't think twice about pulling out of a meeting but Bjarne doesn't do that," said Drury, "Just go back down the years and look at his record for reliability with Poole and Eastbourne.
"I needed someone who showed that commitment and also someone who can be one of the top riders in the league, which I believe Bjarne can be.
"He was the one who asked about the possibility of a two-year deal which was also nice. He wants a bit of stability and continuity and that's exactly what I was looking for."
Pedersen will continue to have Grand Prix commitments in 2012 after being included among the 15 full-time members of the competition once again.