Isle of Man TT: Zero emission race confirmed for 2012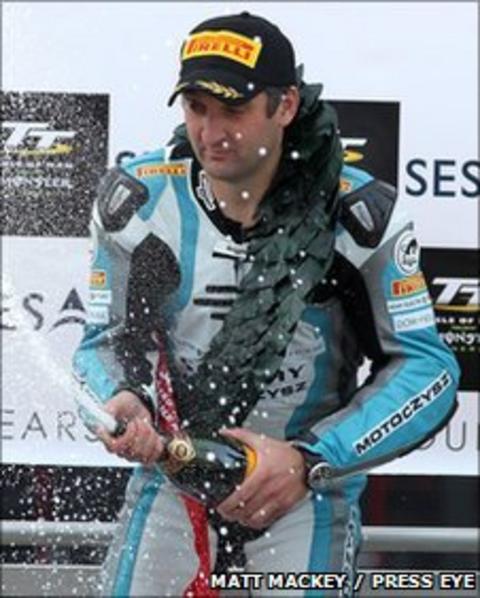 A zero-emission race will take its place in the Isle of Man TT programme for a fourth consecutive year in 2012.
The one-lap 'TT Zero' race around the island's Mountain Course will be open to clean emission motorcycles from all over the world.
In 2011 Michael Rutter took the chequered flag for the California-based Segway Racing MotoCzysz team.
Rutter fell tantalisingly short of breaking the 100mph lap, recording an average speed of 99.60mph.
So far 20 teams from eight countries have taken up the challenge.
Next year's attempt to break the 100mph mark will take place on 6 June, ahead of the Superstock and Sidecar races.