Skipper Davey Watt leaves Poole Pirates
Last updated on .From the section Motorsport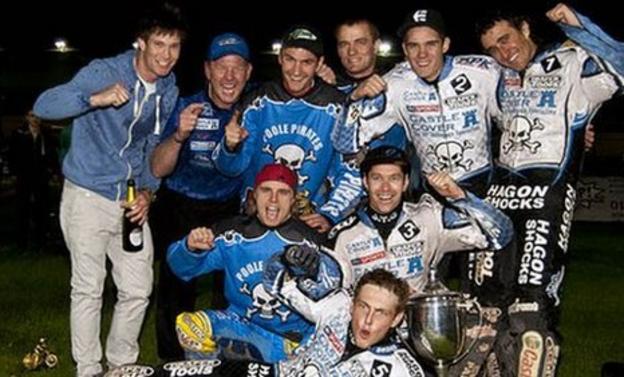 Poole Pirates skipper Davey Watt has left the Elite League champions to join Lakeside for the 2012 season.
Pirates need to shed well over four points from their team averages to comply with next season's 41-point limit, so Watt was allowed to leave.
"It is always very difficult to break up a successful side," admitted Pirates promoter Matt Ford.
"But the numbers game means that we can't keep that awesome side of 2011 together for the forthcoming season."
Watt will remain to be a Poole asset and Ford added of the 33-year-old's departure: "When breaking up a team there are always going to be disappointments and to be honest having to make the decision to let Davey go was a massive disappointment.
"I really feel that this is another 'au-revoir' occasion as we have every intention in using Davey again in the future and I genuinely wish him every success in his spell at Lakeside.
"Jon Cook has got a truly great rider to build his team around and I am especially pleased that the likes of Davey and Bjarne Pedersen, another of our assets [Pedersen has moved from Eastbourne to Birmingham for 2012] have been fortunate to get fixed up early."