Two-Strokes confirmed at Post TT and Southern 100 races
Last updated on .From the section Motorsport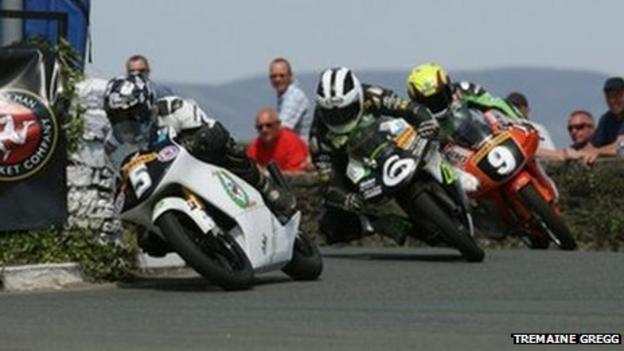 Organisers of the Post TT and Southern 100 road races have announced that both events will feature 125cc and 250cc two-stroke machines in 2012.
Southern 100 Racing say they are in the process of reviewing the regulations and entry criteria.
Race secretary George Peach said: "We're delighted to continue to support the popular two-stroke classes."
Two-stroke races have been a fixture on the Billown circuit since the early 1960s.
Peach continued: "The two-strokes have been part of the Southern 100 for many years and competitors have supported us throughout and provided excellent racing and entertainment.
"We are keen to keep the classes alive as long as we receive the support of the current riders and entrants."
As in previous years, the 125cc machines will race with the four-stroke 400cc bikes, whilst the 250s will be incorporated with the fast growing SuperTwin 650cc class.
The Post TT races are held in June with the Southern 100 in July.