Speedway: Swindon Robins re-sign Simon Stead for 2012
Last updated on .From the section Motorsport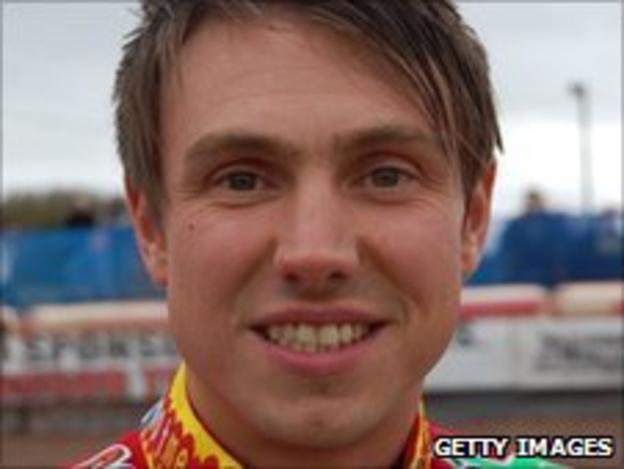 Swindon Robins have re-signed Simon Stead for the 2012 season.
Swindon boss Alun Rossiter said: "Simon was told we couldn't guarantee him a place in the team a fortnight ago and to be fair to the lad he was gutted.
"[But] our team building took an unexpected but pleasant twist when Troy became available and this allowed us to bring Simon back into the equation."
Rossiter added: "Having been away from the club for the past two seasons I was unaware of just how popular Steady is with the Robins supporters and I'm sure they're pleased to see him back.
"His 2011 season was ravaged by injury. He never really made a proper recovery from the rib problem he had and we will see the real Simon Stead next season."