Ben Reade to return to Stoke Potters in 2012
Last updated on .From the section Motorsport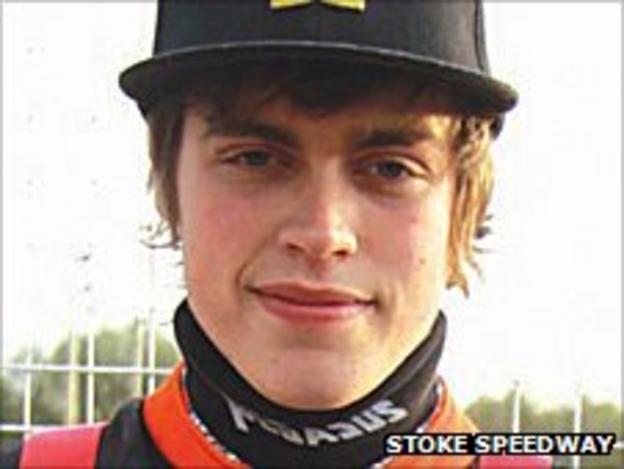 National League outfit Stoke have confirmed that Ben Reade will return to Loomer Road for the 2012 season.
"He never really considered going anywhere else as long as he was wanted by us here at Stoke and we do," said Potters team manager Malcolm Vasey.
"I am sure Ben has a very long future in the sport and we are delighted to welcome him back for a second season. I'm sure he will improve his average."
Reade joins Richie Worrall and Ashley Birks in the Stoke line-up for 2012.
He initially earned his place in the Potters team at the start of the 2011 season by winning a time trial against seven other riders.