Ben Barker and Josh Auty sign for Birmingham Brummies
Last updated on .From the section Motorsport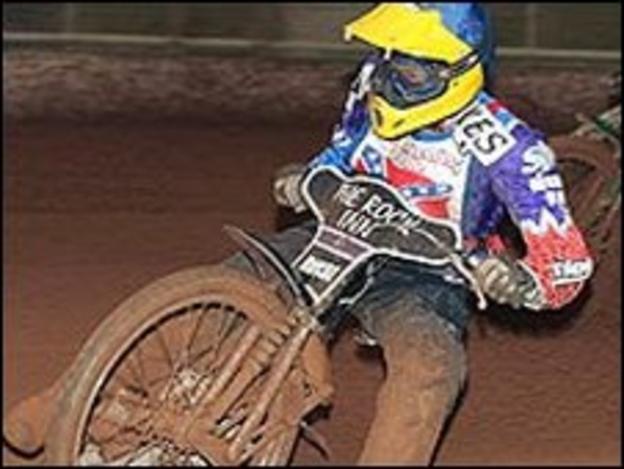 Great Britain international Ben Barker has agreed to stay on with Birmingham Brummies, and he will be joined by talented youngster Josh Auty.
Barker's availability had been in doubt as he doubles up with Plymouth in the Premier League.
But the fixture schedulers have cleared the path for him to play a full part in the Brummies' Elite League campaign.
"I'm very pleased to have Ben on board. He has plenty of ambition and is a firm favourite," said boss Graham Drury.
"I would like to thank Jon Cook and John Campbell who are the fixture compilers. I gave them early notice of Ben's potential fixture clashes and as things stand he will be available for us in all our meetings."
Barker joins Bjarne Pedersen and returning skipper Danny King in the Birmingham top order, while 21-year old Auty is likely to take on of the reserve positions.
He will also ride for Scunthorpe in the Premier League, and Drury expects the Perry Barr regulars to warm to him quickly.
"He's an entertainer and I'm delighted to welcome him. He won't take too much time to become a favourite of the fans. I feel certain of that.
"He has a bright future in the sport. He has the ability to go all the way and carve out a very successful career at international level."
Auty is currently spending time in Australia on a racing holiday but will return in time for the Brummies' opening fixtures in March.