Byron Bekker agrees terms for 2012 with Dudley Heathens
Last updated on .From the section Motorsport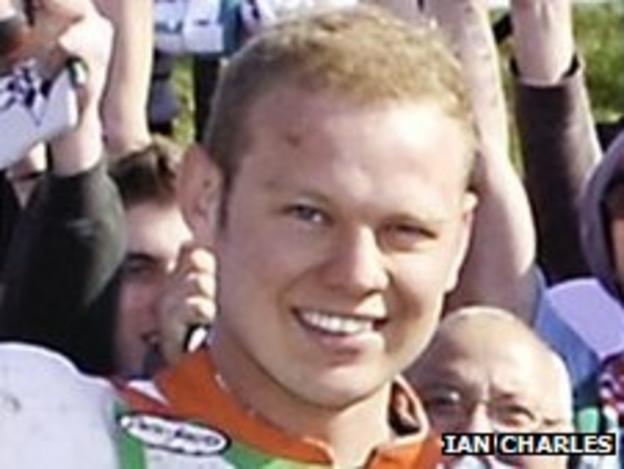 South African rider Byron Bekker is the third rider to sign on with the Dudley Heathens for their 2012 campaign.
The 24-year old follows skipper Adam Roynon and teenager Darryl Ritchings in committing to the National League club.
"It's a club I've wanted to come to for a while - I wanted to get there last year," Bekker told BBC WM.
"It's a well-run club, well-respected amongst all the teams and it's a big step-up in my game."
Bekker spent the 2011 season with Belle Vue's second string in the National League, but found himself at odds with the Kirksmanhulme Lane track.
"I did struggle a little bit last season with my home track, it didn't really suit me as much as I thought it would," noted the Johannesburg-based rider, "I got a few injuries because of it and my confidence was low."
"This looks a strong team, Adam improved at the start of last year and was the top rider in the National League by far - then he suffered an injury.
"By the looks of it we're building a team to go out and win things - if we all perform. If we don't get silverware this season there'll be something wrong."
The Heathens still have four places to fill in their line-up for 2012, with local talents Tom Perry and Ashley Morris yet to have their futures confirmed.