Jaimie Pickard to return to Stoke Potters in 2012
Last updated on .From the section Motorsport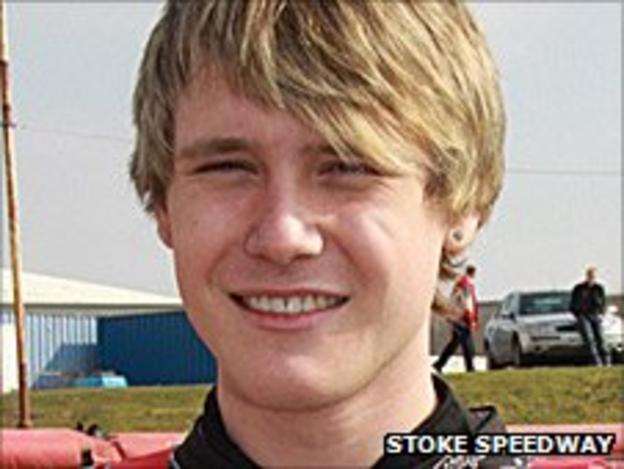 Jaimie Pickard has confirmed that he will remain with National League side Stoke Potters for the 2012 season.
The 21-year-old joins Richie Worrall, Ashley Birks and Ben Reade in the Potters' line-up.
"Jaimie had a formidable partnership last season with Simon Lambert," said Stoke promoter Dave Tattum.
"He came on superbly for us last season and I'm confident he will continue that progression here next season as he is a very determined young man."