Speedway: Elite League fixtures released
Last updated on .From the section Motorsport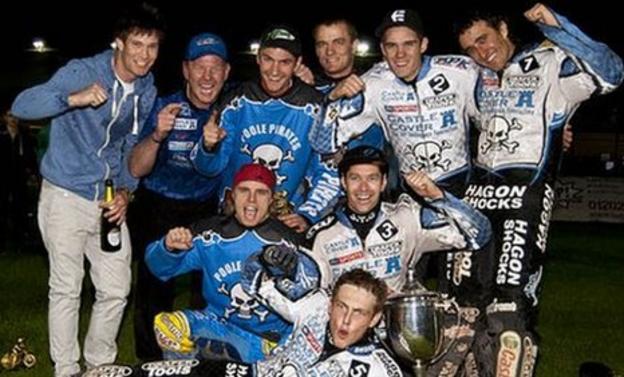 Elite League runners-up Eastbourne Eagles will kick-off the 2012 season by hosting Belle Vue Aces on 24 March.
Champions Poole Pirates will start their campaign against Coventry Bees in a Good Friday double header.
All 10 teams will compete on the same day in a bumper set of meetings.
Birmingham host Swindon, Lakeside face Eastbourne, Belle Vue go against Wolverhampton and the East Anglian derby between King's Lynn and Peterborough recommences.
It is the earliest that speedway's top-flight fixtures have been announced, coming just two months after the Pirates overcame the Eagles in October's final.
The organisation and stability is in contrast to the build up to last season, when Peterborough and Coventry were not confirmed to take part until the final hour.
British Speedway Promoters' association vice-chairman and Lakeside promoter Jon Cook said: "Everyone is delighted that it is available before the festive period.
"We understand the need for supporters to plan ahead, and thanks to the clubs co-operating together we have been able to achieve that.
"It shows the house is very much in order, and now let's hope for a good run with the weather next year."
Elite League opening fixtures
Saturday, 24 March 2012
Eastbourne v Belle Vue
Wednesday, 28 March 2012
King's Lynn v Eastbourne
Friday, 30 March 2012
Lakeside v Belle Vue
Monday, 2 April 2012
Eastbourne v King's Lynn
Belle Vue v TBC
Thursday, 5 April 2012
Swindon v Birmingham
Friday, 6 April 2012
Birmingham v Swindon
Poole v Coventry (provisional double header)
Lakeside v Eastbourne (double header)
King's Lynn v Peterborough (double header)
Belle Vue v Wolverhampton
For the full fixture list go to the BSPA website