Ian Hutchinson to race BSB and TT with Swan Yamaha team
Last updated on .From the section Motorsport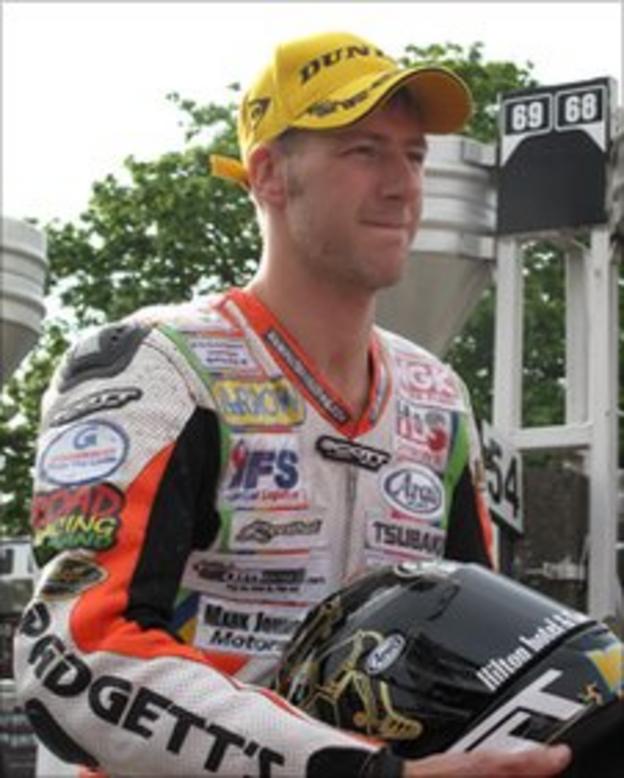 Ian Hutchinson will compete in his first full season of British Superbike Championship racing in 2012 for the Swan Yamaha team.
In 2010, the Bingley racer made history by winning all five solo races at the Isle of Man TT.
Just three months after his success he suffered serious leg injuries in crash at Silverstone.
On Wednesday, Swan Yamaha announced Hutchinson will be joined in the team by reigning-champion Tommy Hill.
The Yorkshire racer will also contest the Isle of Man TT for the team.
Hutchinson made his racing return in Macau in November, finishing on the podium, and is now preparing for his first full BSB season with a championship team.
He said: "Next year is definitely a big one for me and I have never been looking forward to a season so much.
"I am glad that I had the opportunity to race at the end of this year as I have always had faith in my own ability, but I just needed to prove to any doubters that I could still race."
Hutchinson says the injury and the year watching from the sidelines has made him want success even more.
"I want to prove that I can still be successful and I am determined to show that. The crash doesn't faze me and I don't think of it as traumatic, but as an experience.
"I was just unlucky that I got hit and injured the leg so badly. As a rider it hasn't affected me as something like that can happen at any time.
"Now I just want to race and my aim is to get the results myself and the Swan Yamaha team deserve both in BSB and at the TT."