Heathens' level of support vital to Ashley Morris
Last updated on .From the section Motorsport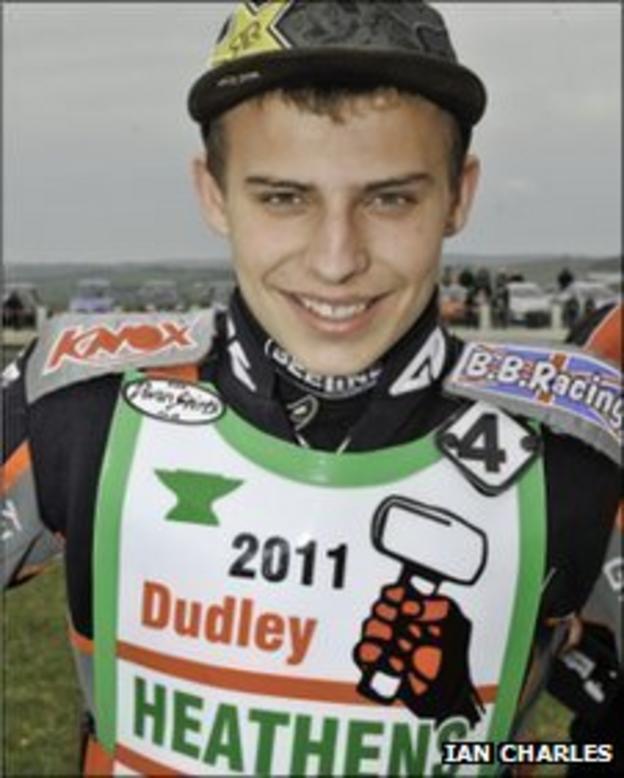 Dudley Heathens rider Ashley Morris says the excellent support the club gets from its fans was the main reason he signed a new deal.
Morris, 17, has been with the Heathens for their first two seasons in the National League following the club's revival in 2010.
"When we got to that first meeting, we were shocked with how many people turned up," Morris told BBC WM.
"You never get enough of it, it's such a boost to have so many following us."
He continued: "There's so many people there who've paid to come and support you and you never want to let anyone down really and you just go out and do your best.
"We've had a couple of bad meetings but the fans have stuck by us."
Part of Morris' preparations for the new season has seen him visit Australia to hone his speedway skills.
The Wolverhampton rider believes it has been time well spent.
"We just made the most of track time and we were able to practice when we wanted and there was a good team atmosphere as well.
"We've gone out there on our own without mechanics and you have to grow up a lot more than you do here.
"It was a big learning curve for us and hopefully I can show what I've learned over there," Morris concluded.