Ryan Blacklock agrees return to Buxton Hitmen
Last updated on .From the section Motorsport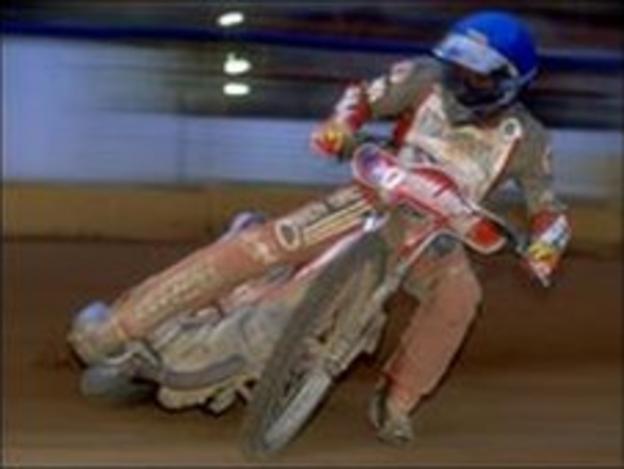 Ryan Blacklock has agreed a deal to return to Buxton for a second season.
Hitmen chief Jayne Moss was delighted and praised the progress the former motocross champion had made during his first season in the sport.
"He has a good motocross background but found speedway a different challenge. But he persevered and was winning races at the end of the season," Moss said.
"We'll be looking for him to continue to improve and be amongst the points on a regular basis in his second season."