Redcar's Ostergaard targets Premier League return to form
Last updated on .From the section Motorsport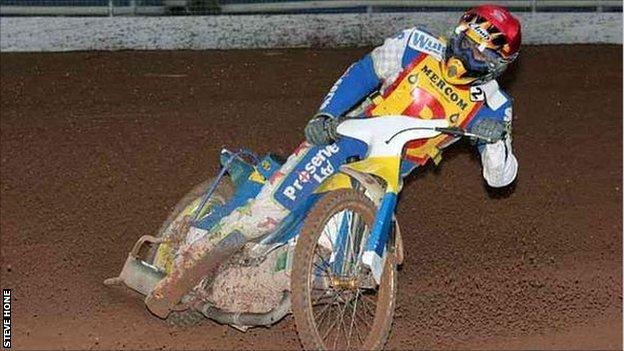 Redcar Bears rider Ulrich Ostergaard has targeted a return to the form that led to Elite League opportunities following his switch to Teesside.
Ostergaard, 30, averaged 10.33 during his last campaign with Reading, leading to top flight spells at Belle Vue, Peterborough and Birmingham.
"My aim is to do what I did last time with Reading, that was my best year so far," Ostergaard said.
"The Premier League looks harder now than ever, so I know it will be tough."
He added: "I have always liked it at Redcar in the past, so I'm looking forward to leading the team and hopefully getting some good results for the club.
"I know most of the people and I just can't wait to start racing again."