David Knight leads Manx charge at BEC opener in Wales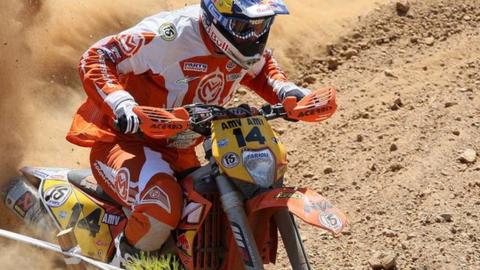 David Knight led the Manx charge at the opening round of the British Enduro Championship in Wales after dominating the event held in tricky conditions.
The four-time World Champion stamped his class on the event to win every special test and record a commanding double victory.
Knight said: "It was a perfect weekend but the weather was horrendous."
Tom Sagar finished second on both days just ahead of the Isle of Man's Danny McCanney who also won the U23 class.
McCanney said: "The conditions were unbelievable. We had rain, snow and really strong winds - it was a real challenge.
"I fell in the last test but could have claimed second. The Manx riders has a very strong event," added the Gas Gas rider.
Meanwhile, Alex Rockwell claimed overall fourth and Jamie McCanney sixth. Rockwell and McCanney also making it a 1-2-3 for the Manx riders in the U23 competition.
All four Manxmen will be contending the Enduro World Championship this year which starts in March.