Isle of Man TT: McGuinness to make TT Zero debut
Last updated on .From the section Motorsport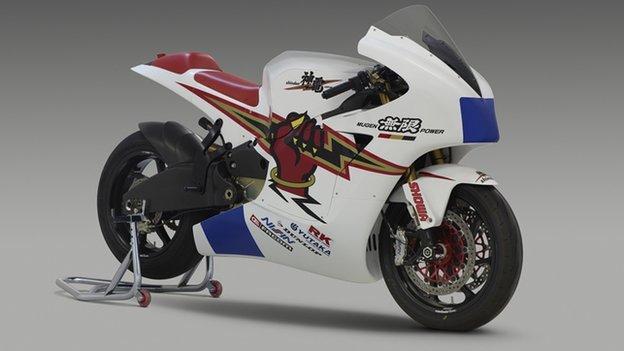 John McGuinness is targeting the first 100mph lap of the Mountain Course on an electric bike after announcing he will compete in this year's TT Zero race.
The 17-time TT winner from Morecambe will pilot Team Mugen's 120-horsepower Mugen EV machine in the one-lap race.
He said: "I've followed the electric bikes for a couple of years and it will be great to have the chance to make history with the first 100mph lap."
The race will take its place in the TT programme for a fourth time in 2012.
The one-lap race is open to clean emission motorcycles from all over the world.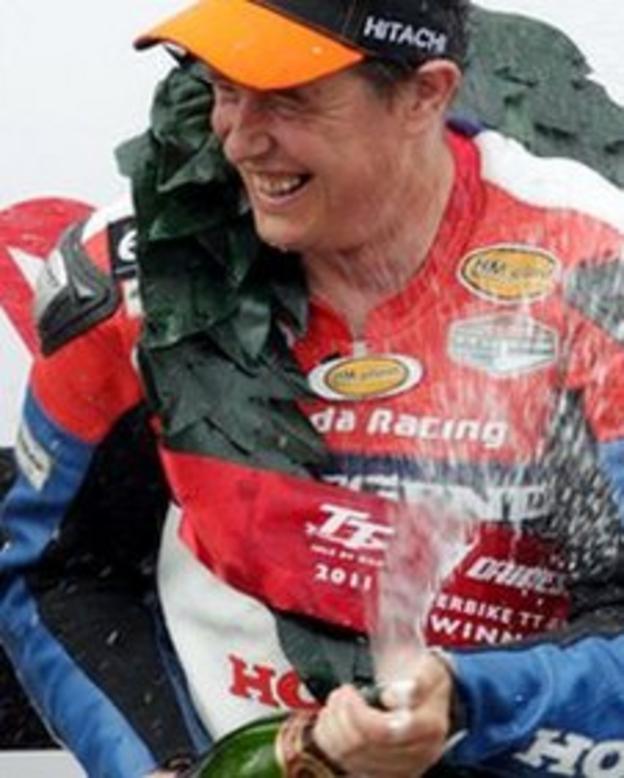 In 2011, Michael Rutter took the chequered flag for the California-based Segway Racing MotoCzysz team.
But Rutter fell tantalisingly short of breaking the 100mph lap, recording an average speed of 99.60mph.
This year's attempt to break the 100mph mark will take place on 6 June, ahead of the Superstock and Sidecar races.
McGuinness, who set the outright TT lap record of 131.578mph on a Honda Fireblade in 2009 continued: "I've followed the electric bike race for the last couple of years and I was keen to take part if the bike was right.
"I've not had a chance to test the bike yet but the pictures look great.
"There are a few other good machines in the line up so I think there's going to be a bit of competition this year, particularly with the chance to make history with the first 100mph lap."
M-Tec president Shin Nagaosa publicly unveiled their new machine at the Suzuka racetrack in Japan at the weekend. The Japanese team have nicknamed the bike "Shinden," which means electricity of God.
The bike has been designed specifically to tackle the island's Mountain Course and features a carbon fibre frame and swingarm.