Racing driver Alice Powell faces funding heartbreak
Last updated on .From the section Motorsport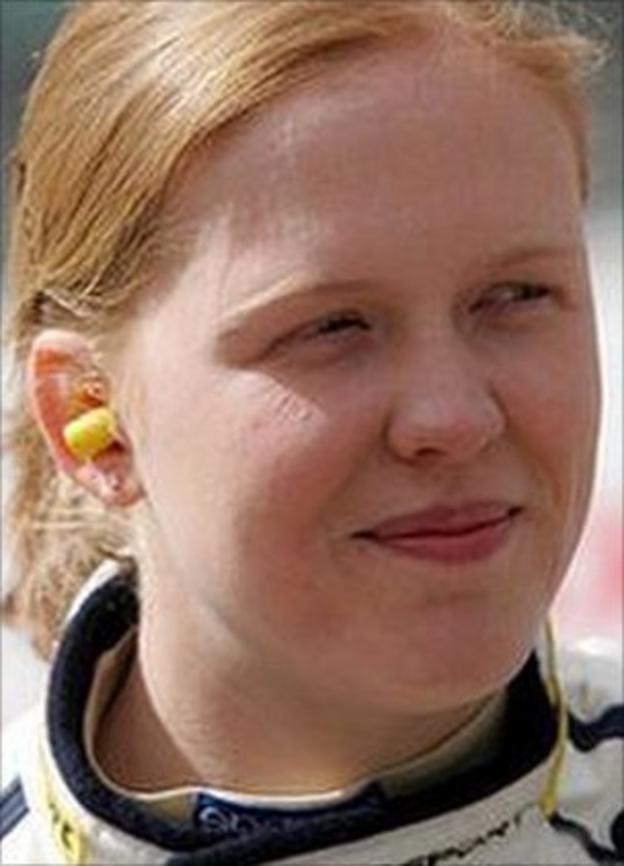 Oxfordshire racing driver Alice Powell says she is facing up to life away from the track as her funding crisis threatens her future in the sport.
The 19-year-old from Chipping Norton normally races in the UK's Formula Renault Championship but is struggling to find funding for the new season.
Powell, the 2010 Formula Renault Champion, has two weeks to get funding.
"We are in crisis mode at the moment, it's looking at this stage the career could end," Powell told BBC Oxford.
The Formula Renault season begins on 31 March at Brands Hatch but Powell is yet secure enough sponsorship to enter.
"It's quite dire at the moment," she added.
"I've been racing since I was eight so that's 11 years now.
"It's been a big part of my life so for it all to end now with a lot of money spent from previous sponsors would be quite sad. Obviously I still want to reach my dream of racing in Formula 1."
Powell was the first female in the world to win Formula Renault but has admitted even that has not helped secure funding.
"It's quite panicky at the moment, it is so tough for a lot of drivers at the moment," added Powell.
"If it's not family backing, you need private backing and I am trying to get sponsorship at the moment but am struggling.
"It is really frustrating at the moment, I've put so much effort and so much work into this and you would think even winning a Championship would help.
"But it is tough out there for a lot of people, not just in motor racing.
"The economic climate is making things tougher for companies out there. The cost of motorsport is quite high so companies are not going to invest in it when they are struggling themselves.
"Money does talk, and motorsport is all about financial backing."
Powell admits that for the first time since she began racing she is now considering having to get a job away from racing.
"I would be really upset and frustrated if my chances of becoming a professional racing driver were ended," she added.
"I love motorsport and would love to stay in the sport. Obviously I will still do my driver coaching, which I do around the country. We've got plenty of F1 teams around the county so I would hopefully try and get a job with them.
"I have considered getting a 'day' job but I want to stay in motorsport in whatever capacity."