No F1 ambition for Donington Park - Christopher Tate
Last updated on .From the section Motorsport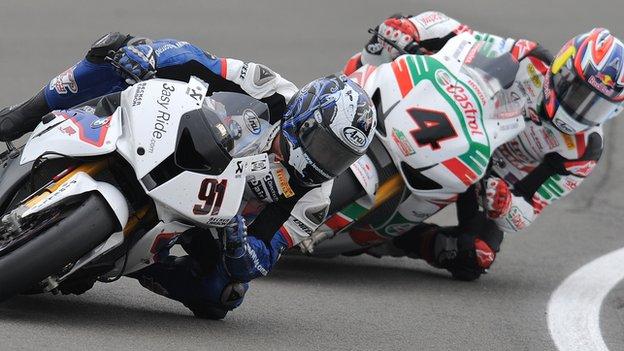 Donington Park managing director Christopher Tate says the East Midlands track has no interest in staging the Formula One British Grand Prix.
"We have no ambition to run the British Grand Prix for cars," Tate confirmed.
The venue's new season starts with the Historic Sports Car Club Championships on 17 and 18 March and Tate says the event fits in with a change of focus.
"We also have no ambition to be running races for big modern single seaters - that's a different world," added Tate.
"We have four very clear threads running through what we will be doing at Donington Park.
"What we will do is focus on our core strengths, which is motorcycle racing at World and British Championship level, prototype and GT Racing, a big focus on British Touring Cars and Club Racing and lastly, the huge growth in Historic Racing.
"You will see a really exciting and diverse calendar across those four streams of activity at Donington Park in 2012."