Isle of Man TT: Manx team ask for fans to get involved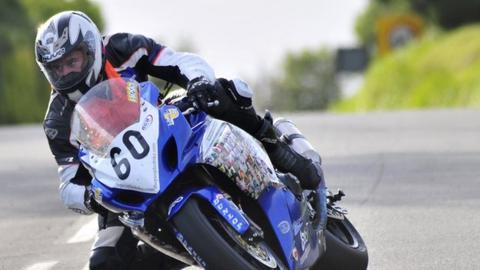 A Manx motorsport team is giving TT fans the opportunity to become part of their team at next month's Isle of Man races.
Thepeoplesbike.com is offering the chance to purchase a £50 sponsorship package, which will see their photo printed on to the motorbike's fairing.
Mark Cubbon, who founded the team in 2009, said it "adds an extra dimension their TT experience."
The team will compete in all the solo races in June.
Each sponsor will also be given access to the paddock and take part in a grid walk with a team pass.
Mr Cubbon said: "During the TT fortnight every bike will require approximately £2,000 of tyres and a minimum of £700 of fuel, plus chains, brake pads.
"This is a unique way for us to cover our costs and at the same time give TT fans the chance to really get close to the event. No-one in the team takes a wage or expenses. We all do it for the love of the sport."
The team, now in its fourth year, has been responsible for launching the TT careers of Steve Mercer and Stephen Thompson.
This year Dan Hegarty who made his TT debut for the outfit last year will again get the ride.