David Knight taken to hospital after crash in Austria
Last updated on .From the section Motorsport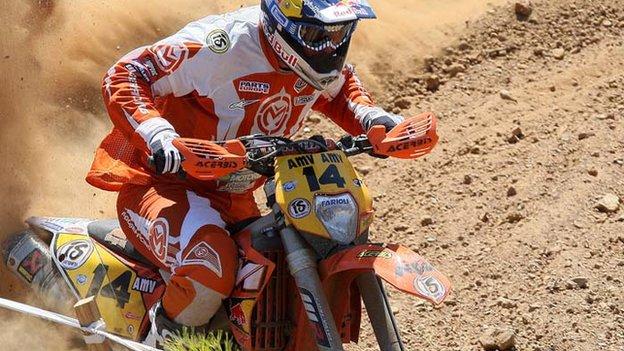 Manx Enduro star David Knight has been airlifted to hospital after crashing at a race in Austria on Friday.
The four-time World Enduro champion was taking part in the Iron Road Prologue at the Erzberg Rodeo when he crashed heavily in the closing stages.
The 34-year-old said on Twitter: "Airlifted to hospital following crash this morning, keeping me in, a bit beat up - elbow [and] ribs main worry."
The KTM rider is currently fourth in the Enduro World Championship.
He later Tweeted: "Could be worse but they want to keep me in overnight to keep an eye on me, should be alright in a couple of weeks I hope."
The fourth round of the EWC will be held in Italy later this month.