Isle of Man TT: Birchall Brothers win Spirit of TT Award
Last updated on .From the section Motorsport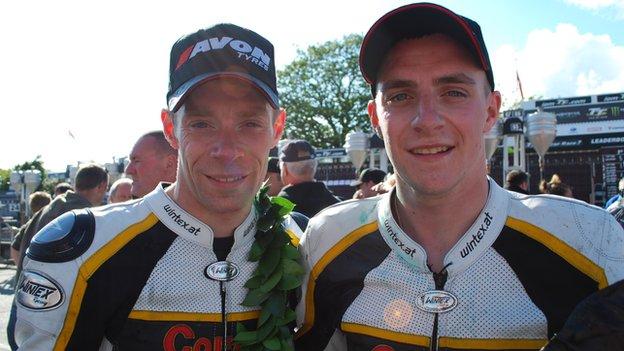 Sidecar competitors Ben and Tom Birchall have been awarded the 2012 Spirit of TT Award.
The brothers suffered a high-speed crash on the Mountain section of the course in practice but recovered to achieve two podium finishes.
"It was a fortnight we will never forget and we couldn't have done it without our amazing team and all the medical staff," said Ben Birchall.
Manx racer Dave Molyneux and Patrick Farrance won both sidecar races.
The Birchall brothers made their debut at the Isle of Man TT in 2009, the same year they won their world title.
This year they teamed up with three-time TT winner Klaus Klaffenbock and his new Cofain Racing by Klaffi team.
Klaffenbock said: "The team has done better than anyone expected. I wasn't expecting a single podium so to achieve two is a remarkable achievement."
Ben, 35, added: "In Monday's session we were approaching Brandywell, which is one of the highest corners, on the Mountain. It is a 120mph corner and I knew we were going to leave the road.
"It is straight down and I had a split second to make a decision. I decided to go off head first rather than risk rolling all the way down.
"I turned round and saw Tom stuck in a sheep fence, but we were both conscious."
The pair were airlifted to hospital and released after a night of observation.
Kalffenbock said: "When I saw the bike I thought they would have no chance of competing but one of Ben's first questions was to ask what state it was in."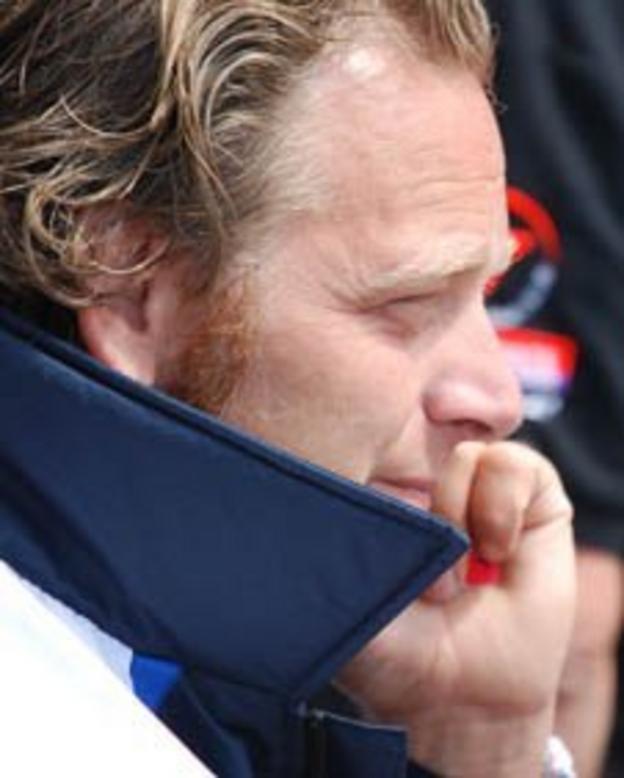 Ben continued: "I had severe bruising but nothing was broken and Tom's lower back was very bruised - he needed a lot of stitches. We thought we had blown it.
"It was pretty incredible after that, we decided we wanted to race and the team rallied around to rebuild the sidecar."
Their bike required new bodywork and the team also had to replace a bent chassis. The team spent three days rebuilding the machine and the brothers returned to practice on Thursday evening.
"At the start of the week we were targeting a TT podium, so to have the accident and achieve two, is very special and we are delighted with the award," said Ben. "Hopefully we will be back next year to try and win one."
As well as second and third place finishes, they also improved their fastest lap time to 112.979.