Manx Grand Prix marshals needed
Last updated on .From the section Motorsport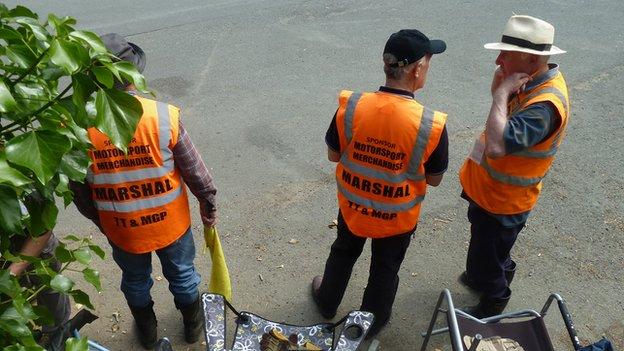 The Isle of Man TT Marshals Association is appealing for helpers ahead of the Manx Grand Prix which gets under way on the 18 August on the Mountain Course.
More than 500 marshals are required for each practice and race session before the Clerk of the Course will give it the go ahead.
IOMTTMA chairman Terry Holmes said: "Marshals are absolutely vital without them there is no racing."
The first race will take place on Saturday 25 August.
Holmes continued: "We always struggle for the opening weekend as many of the marshals travel to the island.
"We would welcome anyone who would like to help and we will give full training. Anyone with no experience will always be placed with an experienced marshal."
You must be 16 or over and, if you are under 18, you will need the consent of a parent or guardian.