Plymouth Devils lose 53-40 at Ipswich Witches in Premier League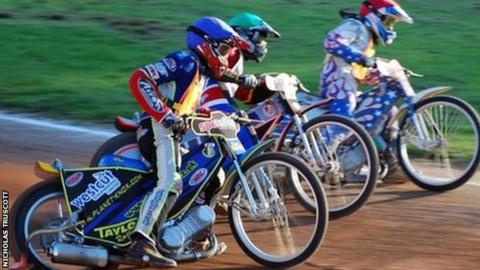 Relegation-threatened Plymouth Devils lost 53-40 at promotion-chasing Ipswich Witches in the Premier League.
The Devils were hampered by injury to Robert Kseizak, but Ben Barker and Ryan Fisher still managed seven race wins between them.
But Witches' Morten Risager top scored with 16+2 to help the home team on their way to victory.
The result means that the Devils lie joint-bottom alongside Berwick, while Ipswich move up into fifth position.