Ryan Farquhar fastest in Manx Grand Prix Superbike practice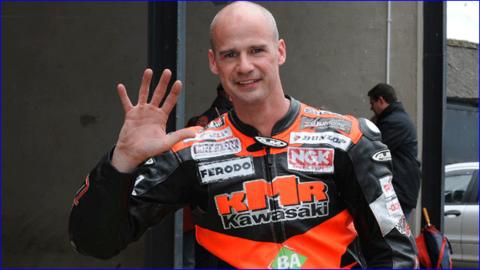 Ryan Farquhar was fastest in classic Superbike practice at the Manx Grand Prix on the Isle of Man on Tuesday.
Farquhar's lap speed of 107.560mph on his Suzuki XR69 left him ahead of Michael Dunlop and local Isle of Man rider Dan Kneen.
Ollie Linsdell was fastest in the 500cc Classic class as the riders got in a full session after fog led to shortened practice on Monday.
Practice will continue on Wednesday evening with an 18:20 BST start.