Speedway: Plymouth Devils lose to Sheffield Tigers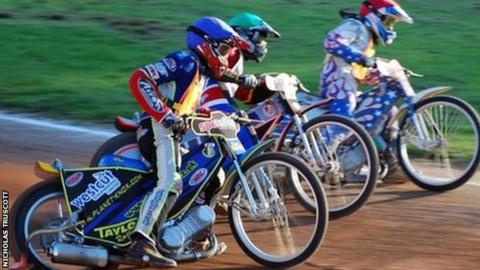 Plymouth Devils suffered a second away defeat in as many days after losing 50-43 to Sheffield Tigers.
Ben Barker was Plymouth's leading scorer with 16 points but despite his best efforts the Devils are still without an away point this season.
The hosts led from start to finish but Barker's heat 11 tactical win gave Plymouth hope of a point.
But the Devils failed to muster a heat advantage in either of the last two races to miss out on an away bonus.
The defeat follows a 19-point loss at the hands of Berwick the previous night and is Plymouth's eighth straight loss away from home this season.
Devils now sit joint bottom of the table and are in danger of missing out on the end of season competitions.