Manx Grand Prix 2012: Dunlop, Simpson, Richardson take wins
Last updated on .From the section Motorsport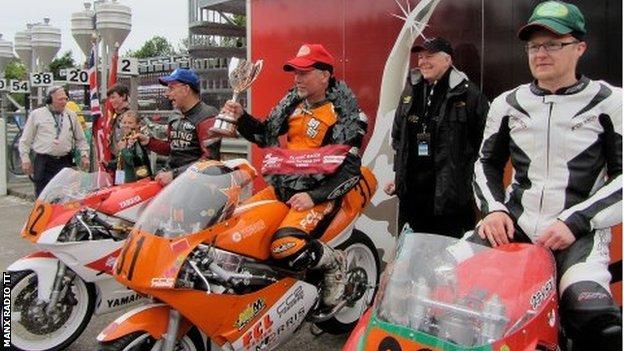 Michael Dunlop, John Simpson and Roy Richardson took victories on the final day of racing at the Manx Grand Prix.
Dunlop claimed a commanding victory in the Classic Superbike race whilst Richardson won his 10th Manx Grand Prix title in the Junior Post Classic.
Northern Irish racer Dunlop finished more than two minutes ahead of Mick Godfrey with Alan Oversby third.
Newcomer John Simpson from Antrim took victory in the Senior Manx Grand Prix for the Splitlath Redmond BSB team.
The reigning British Supersport Cup champion became the first to win the race on a Triumph since Don Crossley's victory in 1948.
Republic of Ireland rider Wayne Kirwan led by a minute going into the fourth lap but in a dramatic last lap, with conditions deteriorating, Simpson posted a lap of 22:41.88 to Kirwan's 23:47.95 to overhaul the race leader.
Dennis Booth, who held a lead of almost forty seconds over Simpson at the Bungalow on the last lap, came off at the 33rd Milestone with victory in his grasp.
He was taken by airmed to Nobles hospital for assessment.
Dunlop dedicated his win to , who lost his life in the SuperTwin race on Wednesday.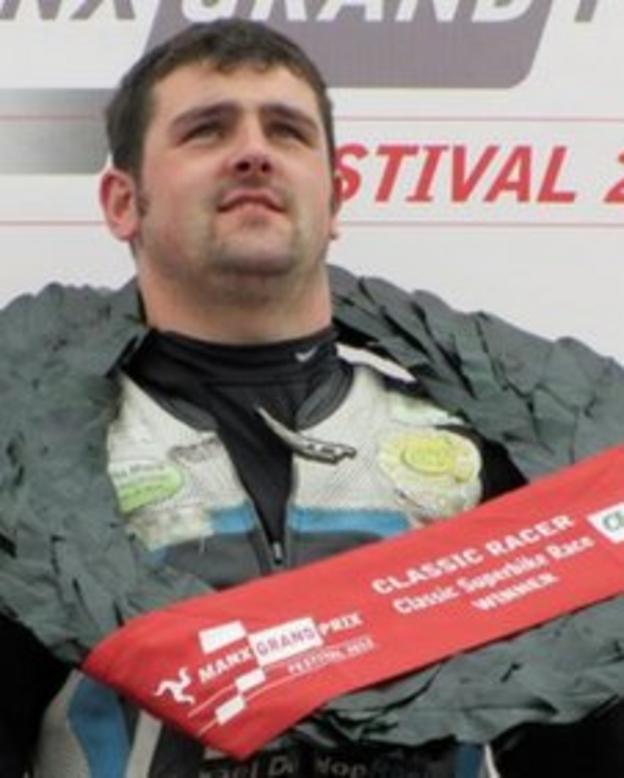 The 23-year-old said: "I would like to dedicate this to Trevor. I want to give that one to him he was a top man."
Dunlop who had suffered mechanical issues during the race had trailed Russ Mountford before his retirement on Sulby Bridge.
"It stopped on the Mountain and I only had three gears for most of the race. I am surprised it kept going and I thought I would have to stop.
"But I caught Russ [Mountford] and decided to keep going."
Meanwhile Blackpool's Roy Richardson moved level with Ryan Farquhar on ten MGP wins after victory in the Junior Post Classic.
He is now just one behind the event's overall leading winner Bob Heath.
Richardson finished 1 minute 20 seconds ahead of Phil McGurk with Brian Mateer completing the podium places.
Castletown racer Chris Palmer had led the race but retired on lap two.
Richardson said: "Chris [Palmer] was flying and when he retired I knew I had a big lead. I just kept it upright after that. It's great to win number ten."
The Senior race will get under way at 13:15 BST on the Mountain Course bringing this year's event to a close.