Manx Grand Prix 2012: Holmes thanks "immense" marshals
Last updated on .From the section Motorsport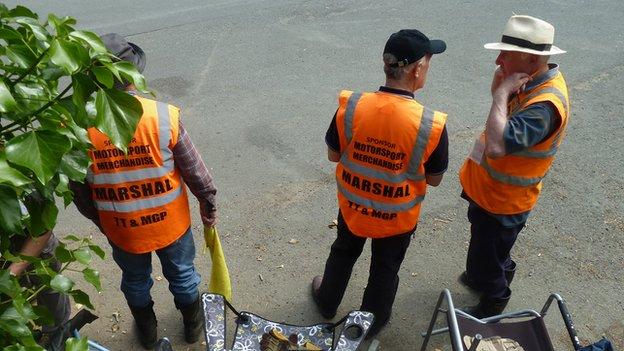 The chairman of the Isle of Man TT Marshals Association has praised the "immense effort" of the marshals at this year's Manx Grand Prix.
Terry Holmes said: "It has been an immense effort by all the volunteer marshals and I want to thank them all for giving their time."
Due to the length of the mountain course, almost 38 miles, more than 500 marshals are required for each race.
Two riders lost their lives at this year's event in the Isle of Man.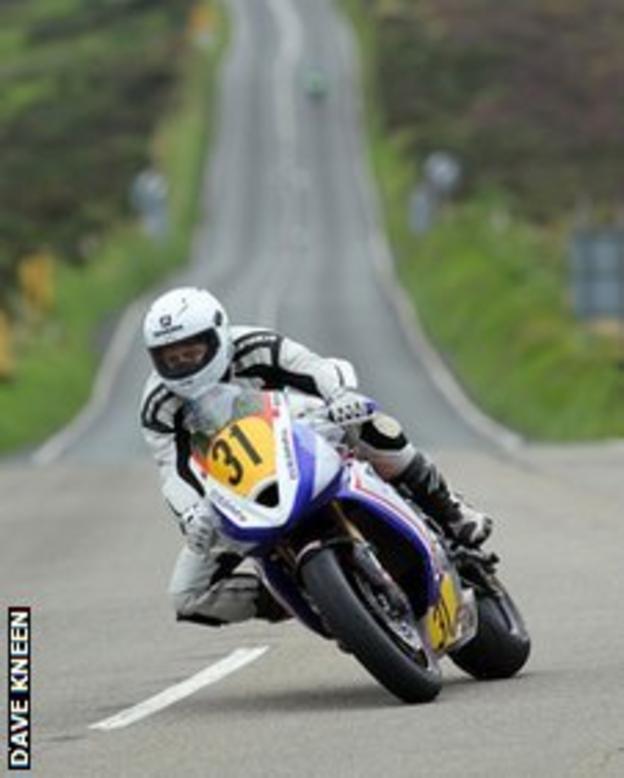 Holmes said: "The Manx (Grand Prix) is always more challenging to marshal than the TT as there are not as many visitors. The weather was obviously an issue this year but we coped very well.
"Without the marshals there would be no racing and they deserve our praise."
There were 11 incidents in Friday's senior race around the mountain course and three riders remain in hospital.
Jonathan Woodward has been transferred to a hospital in Liverpool, Bjorn Gunnarsson has leg fractures but is described as comfortable, while Dean Martin is described as being in a stable condition.
Andy Fenton, Peter Symes, Dennis Booth, Scott Preece, Edward Poole and Brian Gordon have all been discharged.
Holmes added that anyone who is interested inbeing a marshal for future races can contact the IOMTTMA.
Applicants must be 16 or over and, if under 18, will need the consent of a parent or guardian.