Rally Isle of Man starts with new Douglas night stage
Last updated on .From the section Motorsport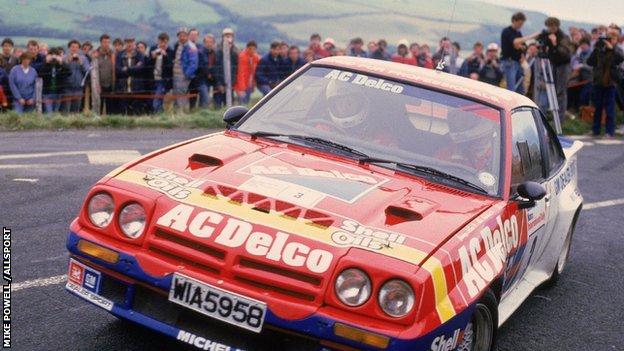 The much anticipated three-day Rally Isle of Man will get under way on Thursday with a brand new 'Scalextric' style opening night stage in Douglas.
The new stage will see pairs of cars race side-by-side along Harris promenade and has been purposely-designed for spectators.
Organiser Chris Boyde said it will add a "new dimension" to proceedings.
The event will be a display lap before the historic entries and main National entries get under way.
In total 75 crews will take part in this year's contest.
Boyde said: "We are absolutely delighted with the strength and depth of the field. It is shaping up to be one of the best ever. The opening stage has lots of great vantage points and will look like a Scalextric track. It will be very exciting."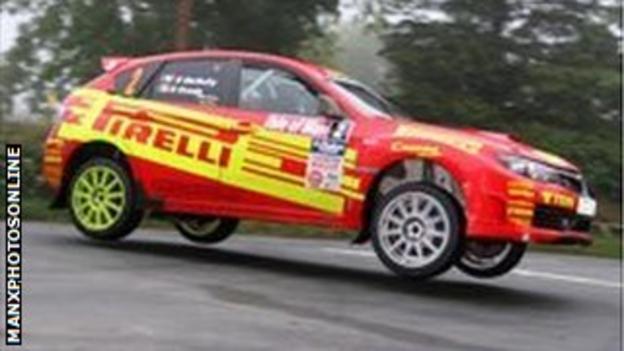 Rally IOM Chairman John Gill said: "We are delighted that the authorities have given us permission to hold it in the heart of Douglas and we hope it will put Rally Isle of Man back where it belongs, as the premier road rally, not only on the island but also in Europe."
The Rally was not held last year due to a number of reasons including low entries, a dispute with the government over when it should be held and being dropped from the British and Historic Rally championships.
In 2010, Keith Cronin and co-driver Barry McNulty stormed to a commanding victory in the wet conditions. The former British Champion finished 1 minute 38 seconds ahead of Gwyndaf Evans and co-driver Gareth Roberts.
Harris Promenade will close at 1900 BST on Thursday with the first cars setting off at 1945 BST.
The rally will then continue on to Friday with 12 stages on the day. Anyone who could help with marshalling on Friday or Saturday is asked to contact race control at the TT Grandstand.
In total crews will need to complete more than 400 miles of racing held over 26 special stages.