Plymouth Devils: Consortium secure takeover
By Mike Tamblin
BBC South West Sport
Last updated on .From the section Motorsport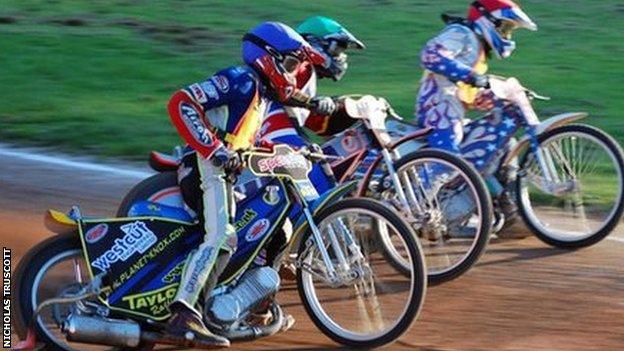 The four-man consortium bidding to takeover the Plymouth Devils have completed a deal for the club.
It means the Devils will race in speedway's Premier League next season.
After agreeing a deal with outgoing promoter Mike Bowden in the summer the sticking point had proved a new tenancy arrangement for St Boniface Arena.
However after being a new lease has finally been agreed.
Following the conclusion of the bid, commercial manager Brian Cave and team manager Lee Trigger have both confirmed they will rejoin the club.
The new Devils management will now begin building the team for the 2013 campaign hoping to improve on Plymouth's bottom place finish last season.