Mervyn Whyte 'hopeful' that Josh Brookes will make NW200 debut
Last updated on .From the section Northern Ireland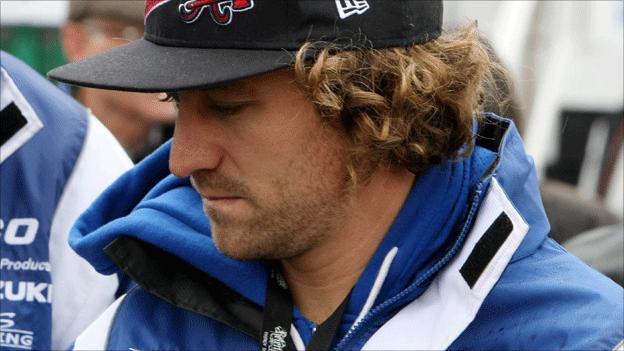 North West 200 Technical Director Mervyn Whyte says he is "hopeful" that Australian Josh Brookes will be on the grid at the North West 200 in May.
Whyte has held talks with the rider and his Tyco TAS Suzuki boss Phillip Neill in recent days but admits that "the finer details have to be finalised".
"We are not there yet, but it would be great to have him at the North West."
Brookes announced last week that he would be making his debut at the Isle of Man TT Races next June.
He will also ride for the Moneymore-based Suzuki outfit in British Superbikes.
The ex-World Superbike and World Supersport rider has yet to commit to racing at the North West 200 however.
"I haven't committed to doing the North West 200, although it has been talked about. I may consider it but the TT is my primary goal for the roads," said Brookes at the Motorcycle Live Show in Birmingham at the weekend.
"We'll talk about it as a team but it's the TT that gives me motivation. Other races aren't really on the radar."
"There isn't really any other road race that excites me, it's the TT that I'm interested in, and that's what's taking up my thinking and my energy at the moment."
The 29-year-old finished second in this year's British Superbike championship.
Brookes will be joined in the TAS Suzuki team by Guy Martin, who will again compete at the North West 200, Isle of Man TT and Ulster Grand Prix.