Isle of Man TT: Venter to make TT debut in 2013
Last updated on .From the section Motorsport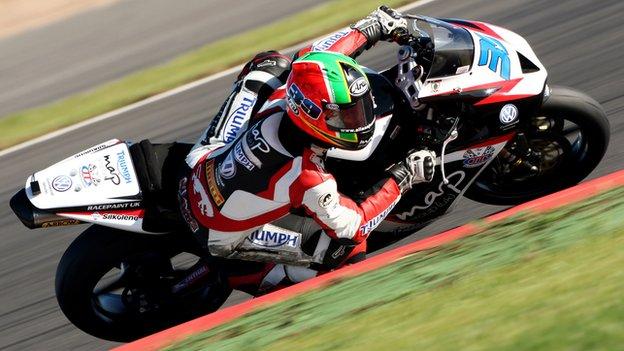 Allann-Jon Venter will make his Mountain course debut at the Isle of Man TT races in 2013.
The 24-year-old South African will race for Mick Charnock's TC Racing Honda/DP Coldplaning outfit.
He said: "Lots of people are aware of the TT back home in South Africa and it's been on my radar for a while. I'm under no illusions about the task."
Venter will contest the Superbike, Superstock and Senior races on Honda machinery.
Team boss, Mick Charnock, has a long history of TT and Manx Grand Prix success and has worked with riders including TT winner Cameron Donald, David Johnson and Jimmy Storrar.