Robert Kubica set for World Rally Championship programme
Last updated on .From the section Motorsport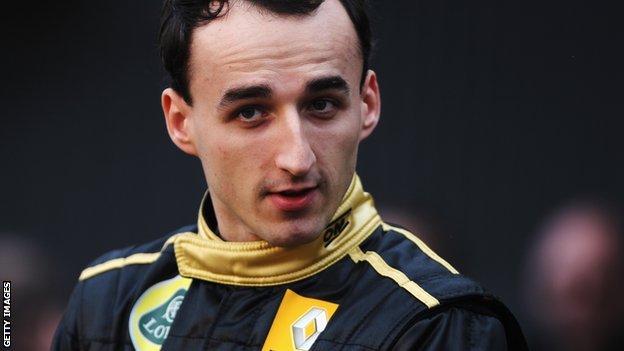 Former Formula 1 driver Robert Kubica will compete in the 2013 World Rally Championship as he continues to recover from injury sustained in a rally crash.
"I can't wait to start racing, but I haven't set myself any specific target," said Kubica.
"I still have a lot to learn in rallying and to improve I will need to rack up the miles on the stages."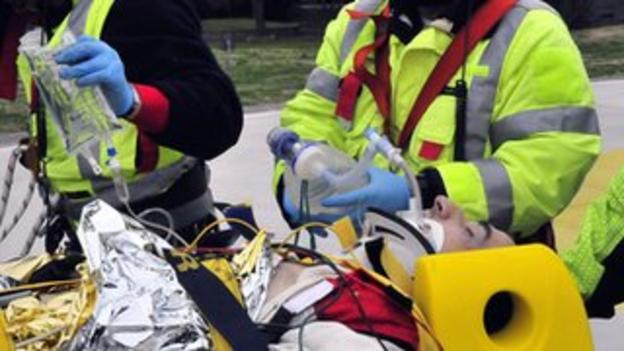 The 28-year-old last raced in Formula 1 in 2010, and recently tested a DTM German touring car. He is fighting to recover sufficient mobility in his right arm so that he can rotate it in such a way that is required to drive an F1 car.
He can work round the problem in a rally car because there is more space to have his arm out to the side.
The Pole will contest seven rounds of the championship in the WRC2 category, starting in Portugal next month, with the Citroen team.
Citroen said the sport's governing body, the FIA, had given special dispensation for Kubica's car to be fitted with a paddle shift gearbox, making it easier for the Pole.
Kubica, who has competed in several minor rallies since his accident, will also enter this month's Rally Canary Islands as part of a commitment to compete in selected rounds of the European Rally Championship.