Isle of Man TT 2013: Marshals wanted for races
Last updated on .From the section Motorsport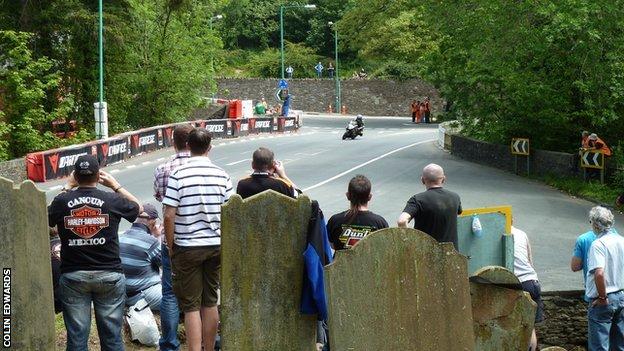 The Isle of Man TT Marshals' Association is appealing for helpers ahead of this year's fortnight of racing, beginning on 25 May.
Over 500 marshals are required for each session on the 37.75-mile mountain course before the clerk of the course will give it the go ahead.
Association chairman Terry Holmes said: "Full training is provided and we would welcome anyone who would like to help."
Last year more than 1,700 marshals were used during practice and race week.
Holmes, who has been involved in marshalling for almost 20 years, said: "Without marshals there would be no races.
"But none of us are getting any younger and we would love to see some younger faces getting involved."
Marshals must be 16 or over but anyone under 18 will need the consent of a parent or guardian.
He added: "You don't have to be experienced and first-timers will never be left on their own."
For the first time people can register on the IOMTTMA website.
The first TT practice session will be held on 25 May, with the opening race the following week.